NATO invites Sweden, Finland become members in wake of Russia's Ukraine war
NATO to admit Sweden, Finland into alliance after Turkey drops objections
NEWYou can now listen to Fox News articles!
NATO leaders formally invited Finland and Sweden to become members of the military alliance Wednesday during a summit in Madrid.
"Today we have decided to invite Finland and Sweden to become members of NATO, and agreed to sign Accession Protocols," the alliance said in a declaration following meetings between world leaders. "The accession of Finland and Sweden will make them safer, NATO stronger, and the Euro-Atlantic area more secure."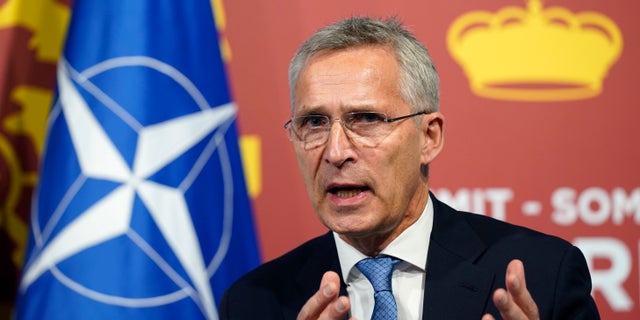 TURKEY LIFTS OPPOSITION TO FINLAND, SWEDEN JOINING NATO
The news comes less than 24 hours after NATO Secretary-General Jens Stoltenberg announced that Turkey President Recep Tayyip Erdogan had reversed his opposition to expanding the alliance in the wake of Russia's deadly war in Ukraine.
The declaration applauded the efforts by Turkey, Finland and Sweden on their timely negotiations and said the soon-to-be 32-member alliance would further increase its security defenses across Europe.
President Joe Biden on Wednesday announced that the U.S. – which increased its safeguards across Europe following Russia's invasion of Ukraine in February – would again bolster its land, sea, air and cyber defenses.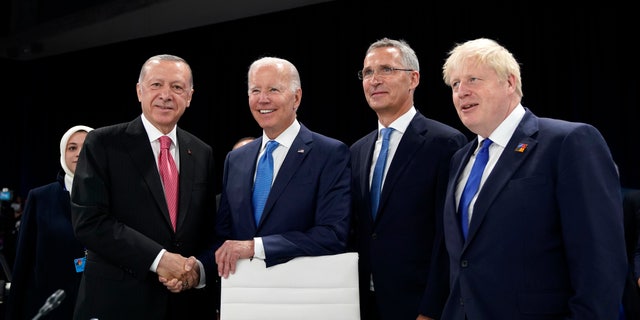 BIDEN, ERDOGAN TO SQUARE OFF IN NATO SUMMIT
"In a moment when Putin has shattered peace in Europe and attacked the very, very tenets of rule-based order, the United States and our allies, we're going to step up. We're stepping up," Biden said.
The U.S. is set to establish its first permanent troop presence on NATO's eastern flank in Poland.
American forces will also maintain a rotational brigade of 3,000 fighters and 2,000 personnel in Romania.
BIDEN EXPANDS US MILITARY DEPLOYMENTS TO EUROPE AMID RUSSIA-UKRAINE WAR
NATO officials have repeatedly said Russian President Vladimir Putin's illegal invasion of Ukraine has completely changed the security apparatus in Europe and NATO members and allied nations have responded accordingly.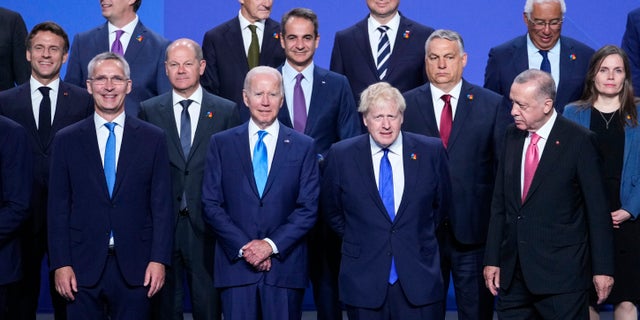 CLICK HERE TO GET THE FOX NEWS APP
The Madrid security summit included talks with non-NATO members including Ukraine, Bosnia and Herzegovina, Georgia, and Moldova and the military alliance agreed to "step up tailored political and practical support" to the former Soviet nations.
However, allied nations outside of Europe have also been involved in the ongoing talks in Spain, including Australia, Japan and South Korea as China's aggression in the Pacific and apparent support for Russia has world leaders increasingly concerned.