NATO Chief: Summit to Endorse Karzai Plan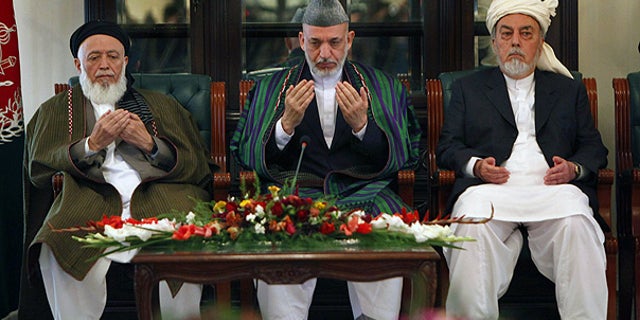 NEWYou can now listen to Fox News articles!
ATHENS, Greece-- NATO's secretary general says he expects the alliance's summit next month to endorse Afghan President Hamid Karzai's aim for his country's security forces to take over responsibility for Afghanistan by the end of 2014.
Anders Fogh Rasmussen said Thursday he expects the NATO summit in Portugal on Nov. 19-20 to announce that the transition of responsibility for Afghanistan from alliance to local forces will begin next year. would be gradual and would depend on conditions on the ground rather than being "calendar-driven."
He says the alliance would have to make sure that the Afghan army and police are capable of ensuring security in the country's 34 provinces.
Fogh Rasmussen acknowledged that many NATO countries faced spending cuts due to the global financial crisis, but urged them to continue contributing to the alliance's training mission for the Afghan police and army.
"I have asked our partners and allies to contribute more to our training mission in Afghanistan, because the training of Afghan soldiers and Afghan police is the ticket to transition," he said.
Britain, one of the largest contributors of troops to Afghanistan, this week announced an 8 percent cut to the annual 37 billion pound ($59 billion) defense budget over four years, though Prime Minister David Cameron insisted his country would properly fund the mission in Afghanistan.