Nasir Wuhayshi, jail escapee turned Yemen's Qaeda head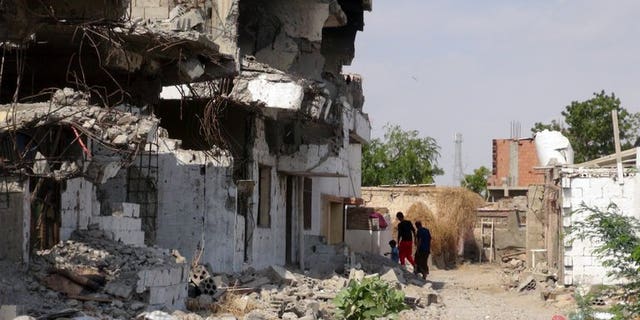 DUBAI (AFP) – Nasir al-Wuhayshi, a former aide to Al-Qaeda's late founder Osama bin Laden, tunnelled his way out of prison to become head of the Yemen-based Al-Qaeda in the Arabian Peninsula.
His group, at the heart of a US security alert, has claimed responsibility for several attacks, including an attempt to blow up a US commercial airliner on Christmas Day 2009.
The thin, olive-skinned Yemeni, believed to be in his mid-thirties, attended Al-Qaeda's Al-Farouk training camp in Afghanistan in the late 1990s.
He grew close to Bin Laden, handling his finances and guesthouses, wrote Seth G. Jones in his book "Hunting in the Shadows, the pursuit of Al-Qaeda since 9/11".
He is said to have fled Afghanistan in 2002 to Iran, where he was arrested and handed over to Yemen where he was held without charge until he escaped with 22 other prisoners in February 2006.
The audacious jailbreak left Yemeni authorities red-faced.
The detainees escaped through a 44-metre (145-foot) tunnel between their cell and a nearby mosque they dug with random tools.
The escape appeared to revive Al-Qaeda after severe blows, including the killing by a US drone in 2002 of its chief Qaed Salim Sinan al-Harithi, suspected of having plotted the bombing of the destroyer USS Cole in the port of Aden that killed 17 sailors.
In 2007, Wuhayshi was named head of Al-Qaeda in Yemen.
The group has expanded in the southern Arabian Peninsula country, whose vast regions of rugged mountains and tribal environment, appear to have served Al-Qaeda despite government and US attacks.
The terrain and conditions attracted remnants of Al-Qaeda in Saudi Arabia, who escaped the kingdom's crackdown to Yemen, where they formed the joint AQAP, under the leadership of Wuhayshi.
Saudi Saeed al-Shehri, a former inmate of the US detention centre in Guantanamo Bay, Cuba was appointed deputy leader. Al-Qaeda said last month he was killed in a US drone strike.
When Bin laden was killed by US commandos in May 2010 in Pakistan, Wuhayshi warned the Americans not to fool themselves that the "matter will be over" with the Qaeda chief's demise.
"What is coming is greater and worse, and what is awaiting you is more intense and harmful," he said.
In July 2011, Wuhayshi pledged allegiance to Bin Laden's successor, Ayman al-Zawahiri.