Napolitano: Arizona's SB1070 Not Hurting the War on Terror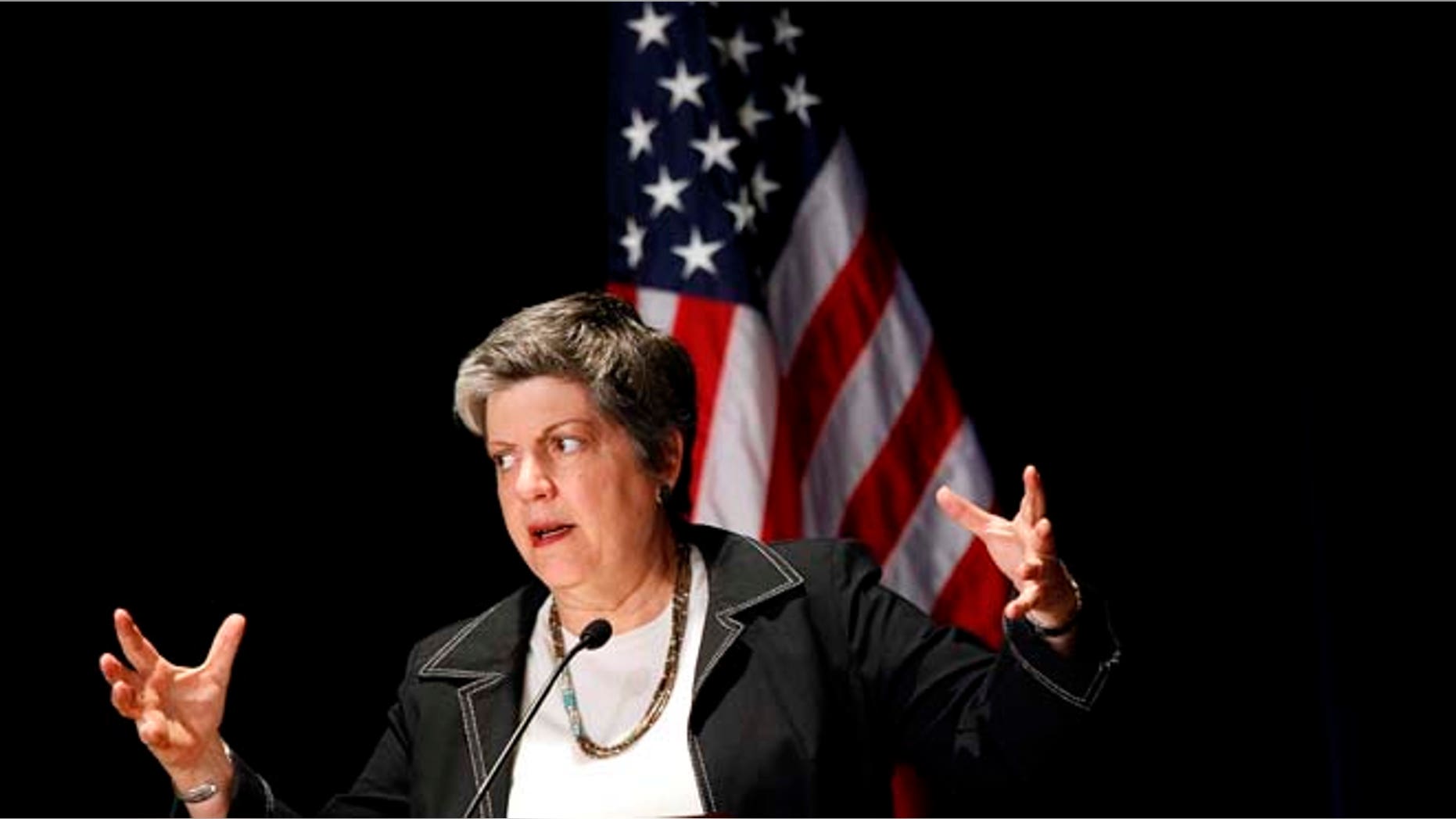 Federal immigration programs, such as special visas for crime victims and witnesses, ensure that the U.S. government can continue its potent war on terrorism despite controversial state immigration laws, said Secretary of Homeland Security Janet Napolitano on Wednesday.
At the 2012 National Fusion Center Training Event in Phoenix, Napolitano spoke about Arizona's controversial SB1070 immigration legislation and its impact on terrorism and intelligence-gathering.
Napolitano, who met with state and major urban area fusion center leaders, addressed collaboration between the federal government and state, local, tribal and territorial partners.
According to the Associated Press, Napolitano said she believes outreach efforts by local officials and the availability of special federal visas for crime victims and witnesses will keep the information flowing, despite the Arizona immigration legislation.
And Secure Communities, a federal program that screens incoming jail detainees in a majority of the nation for warrants and immigration holds, is an added source of information.
"A lot of communities have developed outreach efforts into local communities that enable that flow of information to be very robust even as we enforce the immigration laws," Napolitano said.
Many critics of Arizona's immigration law have said that such measures clear the way for police to engage in profiling, and make immigrants afraid of approaching police because they fear they will be deported.
Arizona lawmakers say the state's measure -- which, among other things, calls on police to check the immigration status of people they encounter during their work -- will not lead to profiling. They say federal inaction regarding illegal immigration has forced states to take the matter into their own hands.
Calls for Iraq Equipment to the Border
Napolitano echoed the Obama administration's view that Arizona's immigration policy does not help federal agencies. The Justice Department sued Arizona over the law, arguing that immigration is a federal, not state, matter.
"We want to focus on those who commit crimes, those who are fugitives, on those who we pick up right at the border, and on those that are national security threats," she said.
Napolitano served as governor of Arizona from 2003 to January 2009 before becoming the Homeland Security secretary.
Fusion centers were set up across the country after 9/11 to act as clearing houses for tips, crime reports and other information among federal, state and local law enforcement agencies.
Napolitano reiterated the importance of increasing community awareness and encouraging the public to report suspicious activity to law enforcement.
She also informed the officers attending that with the threat of so-called "home-grown" terrorism increasing, the fusion centers' role as the conduit between federal intelligence and intelligence gathered by law enforcement agencies and towns and cities has become even more critical.
"It can be people who are right here and who we don't have much knowledge about," she said.
Based on reporting by the Associated Press.
Follow us on twitter.com/foxnewslatino
Like us at facebook.com/foxnewslatino