'Naked hermit' who lived on secluded island for nearly 3 decades forced back to civilization
An elderly Japanese man who has lived naked on a secluded island for 29 years – only venturing out for water, rice cakes and supplies once a week – has been forced back into civilization.
Masafumi Nagasaki, 82, ventured to the island of Sotobanari, in the Yaeyama Islands near Taiwan, in 1989 and lived by himself until he made headlines in 2012 when Reuters did a profile on the "naked hermit."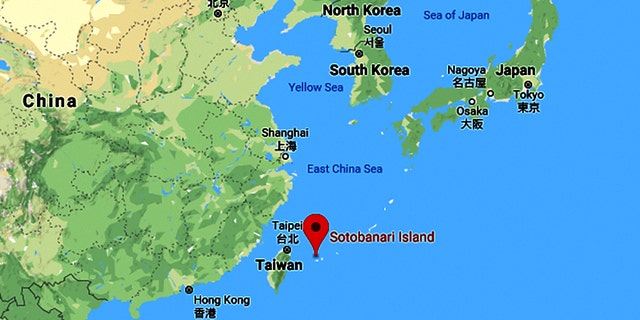 Nagasaki told Reuters in 2012 that he wished to die on the island that has been his home for so long.
"Finding a place to die is an important thing to do, and I've decided here is the place for me," he said at the time.
KIDNAPPED MODEL HITS BACK AT ABDUCTION DOUBTERS
"It hadn't really occurred to me before how important it is to choose the place of your death, like whether it's in a hospital or at home with family by your side," he continued. "But to die here, surrounded by nature — you just can't beat it, can you?"
It was not immediately clear how or why Nagasaki navigated to the deserted island.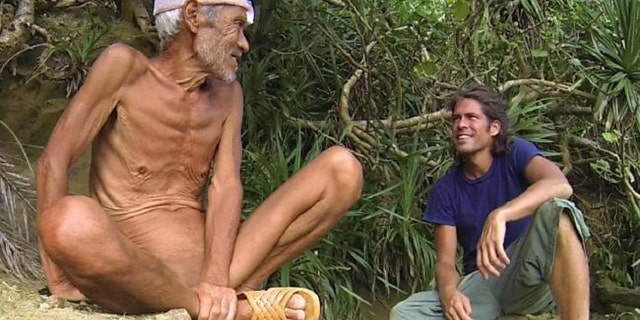 There were reports he was married at some point in his life and had two children and that he ran a hostess club in Niigata, Japan, according to News.com.au.
Nagasaki said he was a factory worker in Osaka when a coworker told him about a "mysterious archipelago" and he wanted to leave civilization. He was also "horrified" at how much pollution was in the sea so he left and went to the island.
"In civilization people treated me like an idiot and made me feel like one. On this island I don't feel like that," he said.
AUSTRALIA TO BAN COVERT FOREIGN INTERFERENCE IN POLITICS
"Here, on the island I don't do what people tell me to do, I just follow nature's rules. You can't dominate nature so you have to obey it completely," he explained to Reuters.
When he first arrived to the island, Nagasaki wore clothes but a strong typhoon destroyed his belongings.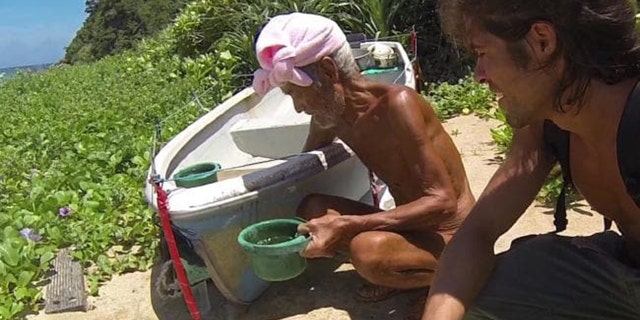 "Walking around naked doesn't really fit in with normal society, but here on the island it feels right, it's like a uniform," he told Reuters.
Despite his wishes to die on the island, Alvaro Cerezo, a blogger who spent five days with Nagasaki, told News.com.au that Nagasaki was evicted from the island by authorities in April and placed in government housing in Ishigaki, Japan.
"He was kicked out of the island, someone saw him on the island and it seems like he was weak," Cerezo told News.com.au.
"They called the police and they took him back to civilization and that's it. He couldn't even fight back because he was weak. They won't allow him to return."
Nagasaki reportedly suffered from the flu.
"His health is OK, he was probably only sick or had the flu [when he was taken] but they won't allow him to go back anymore, he cannot go there, it's over," Cerezo said.