N. Korean leader meets Chinese VP: state media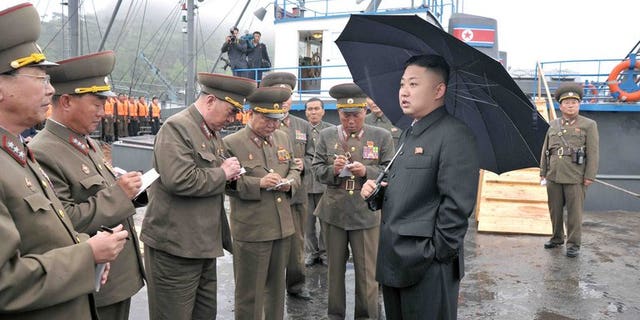 SEOUL (AFP) – North Korean leader Kim Jong-Un has held talks with China's Vice President Li Yuanchao during commemorations of the anniversary of the Korean War ceasefire, state media said Friday.
Kim told a Chinese delegation led by Li on Thursday that Pyongyang "will always remember the disinterested internationalist assistance" China provided during the War, the North's Korean Central News Agency reported.
China's intervention in the Korean War was decisive in halting and then pushing back a powerful US-led offensive that had threatened to overrun the North Korean forces.
The North has invited foreign delegations to mark the 60th anniversary of the end of what it calls the Fatherland Liberation War, in which it claims victory.
In a dispatch from Pyongyang, China's official Xinhua news agency reported Li as saying the anniversary "was a chance to remember the outstanding sons and daughters of China and the DPRK (Democratic People's Republic of Korea) who sacrificed their lives to defend their homelands."
During the meeting Li also pushed for denuclearisation of the Korean peninsula and a resumption of the six-party talks, said Xinhua.
The six-party talks refers to a long-stalled process aimed at persuading Pyongyang to abandon its nuclear weapons programme in return for aid and security guarantees. The six-nation forum comprises North Korea, China, South Korea, Japan, Russia and the United States.
Kim said the "DPRK supported China's efforts to restart the Six-Party Talks, and would like to make efforts with all parties to protect the peace and stability of the Korean Peninsula", according to Xinhua.