N.Korea starts anniversary parade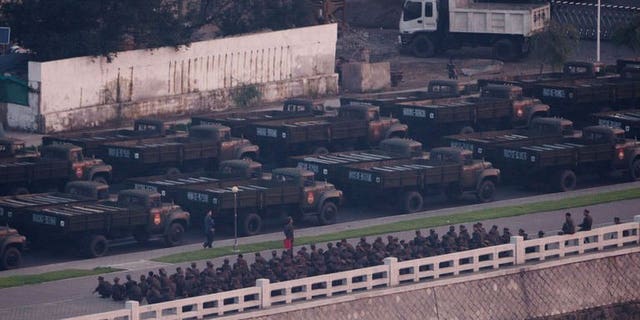 SEOUL (AFP) – North Korea on Saturday staged a major military parade to mark the 60th anniversary of the Korean War ceasefire, watched over by leader Kim Jong-Un, state television showed.
Thousands of troops and spectators roared "Protect Kim Jong-Un with our lives" when the youthful leader appeared on the podium, flanked by top party and military leaders at Pyongyang's sprawling Kim Il-Sung square.
The spectacle was preceded by thousands of goose-stepping soldiers marching onto the square, with military bands leading the procession.
Kim Jong-Un, wearing a dark Mao suit, walked on a red carpet leading up to the podium, as guards saluted him and a military band played in the background.
The overcast sky was decorated with large banners slung under gas-filled balloons, while the square was festooned with North Korean flags.