N. Korea shelves talks on family reunions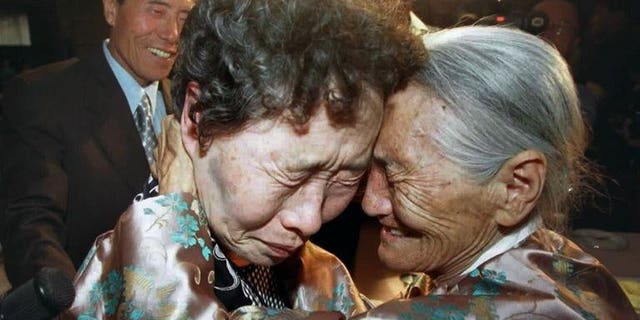 SEOUL (AFP) – North Korea has retracted its proposal to hold talks with South Korea on restarting a family reunion programme, a Seoul official said Thursday.
The North's sudden move came a day after the two Koreas agreed in principle to hold a Red Cross meeting on family reunions.
"In a message sent today to our side, North Korea said it is retracting its proposal in an effort to focus" on separate discussions on reopening a jointly-run industrial estate, a unification ministry official told AFP.
On Wednesday Pyongyang proposed that a Red Cross meeting on restarting a temporary family reunion programme be held on July 19. It also suggested talks on July 17 about restarting tours by southerners to its Mount Kumgang resort.
The South agreed in principle to open talks on reunions for families separated since the 1950-53 war, but said it was premature to discuss the Kumgang tours while the Kaesong talks are still going on.