Myanmar police arrest 2nd suspect in lawyer's assassination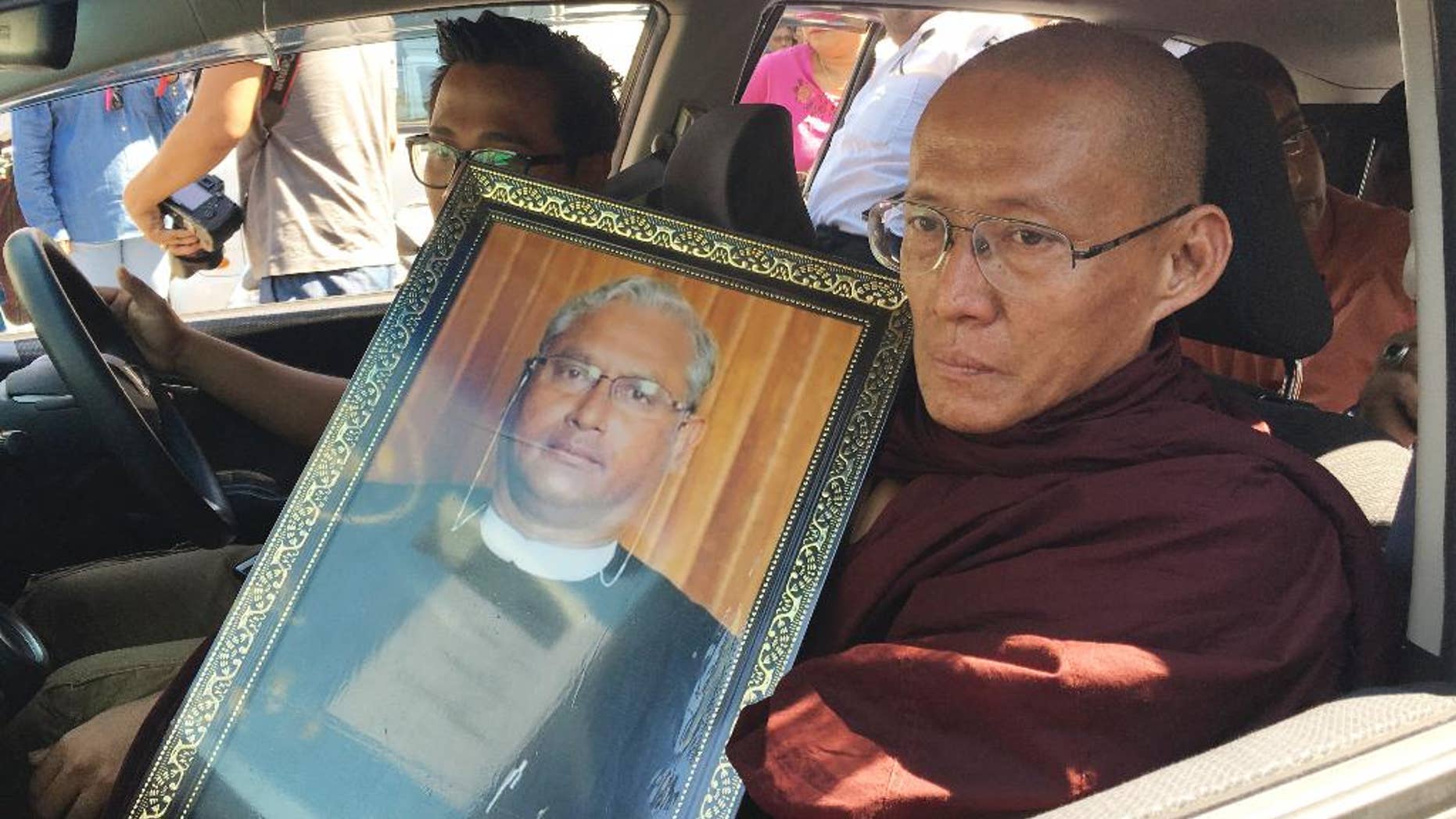 YANGON, Myanmar – Myanmar police have arrested a man they say is a conspirator behind the assassination of a longtime legal adviser of the country's leader Aung San Suu Kyi.
Myint Swe was arrested on Monday in southeastern Karen state that borders Thailand. Officials allege he hired the suspected gunman, Kyi Lin, who was arrested right after he shot Ko Ni in the head at close range at the Yangon airport on Sunday.
Ko Ni was a prominent Muslim lawyer who advised Suu Kyi's ruling National League for Democracy party.
Officials say an initial interrogation of Myint Swe showed the killing was aimed at destabilizing the state. They did not elaborate.