Myanmar court sentences former govt minister to 13 years in prison for misusing public money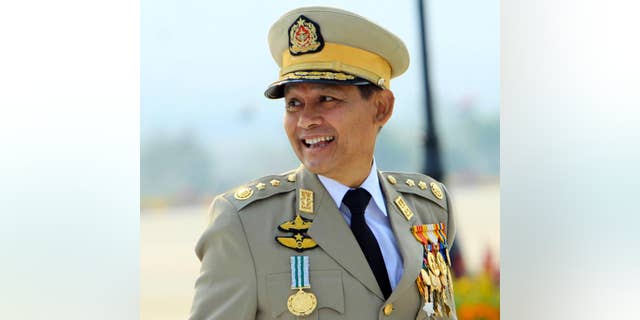 YANGON, Myanmar – A court has sentenced Myanmar's ex-religious affairs minister to 13 years in prison for embezzling state funds and sedition. It's the harshest penalty given to a high-ranking official since the country began moving toward democracy.
Hsan Sint was removed from office in June following allegations he misused $10,000 to build a pagoda near Naypyitaw.
During his trial at the Detkhina District Court, judges added a sedition charge, saying his actions hurt the nation's pride.
The judge found Hsan Sint guilty of breaching trust and sedition and sentenced him Friday to 13 years behind bars.
His lawyer, Tin Tun, told The Associated Press he would appeal.
Myanmar emerged in 2011 from a half-century of military rule that was marred by nepotism, corruption and mismanagement.