Muslim teacher denies influencing 6 Canada teens to travel to Syria to join ISIS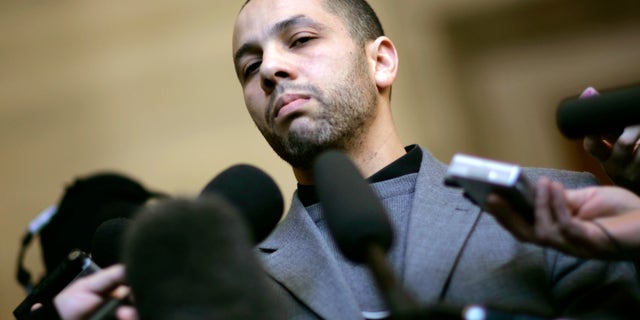 Six Canada teens missing since January have traveled to the Middle East to fight with Islamic State terrorists, Canadian media reports say.
Canadian authorities say they have lost track of the four men and two women — aged 18 and 19 — who left Quebec in January headed to Turkey with plans to enter Syria, where ISIS fighters have taken over large areas of the country, Reuters reported.
Four of the teens were students at Montreal's College de Maisonneuve as recently as last fall, a school official confirmed to Canada's Globe and Mail newspaper. At least one of the missing young men took a class from Muslim teacher Adil Charkaoui, once jailed as a threat to national security after authorities alleged he was an Al Qaeda sleeper agent.
Ottawa had claimed that Charkaoui — an outspoken advocate against Islamophobia — had trained at an Al Qaeda camp in Afghanistan.
Charkaoui denied he radicalized the teens at a news conference Friday, and claimed his school had only brief contact with them. His school rented classroom space near two universities, including Montreal's College de Maisonneuve. Both colleges have canceled rental contracts with Charkaoui.
Charkaoui blamed anti-Muslim sentiment in Quebec for alienating Muslim students, and said his classes only taught Arabic, the Koran, and "basic notions" of Islam.
He said only one of the missing students took a course at his school. "Having checked the facts, I can tell you that individual was registered with the school but only attended two classes, not two months as reported ... after that he left the class," Charkaoui told reporters in Montreal.
He said his school does not support Islamic State, also known as ISIS, or ISIL.
"I'm stunned by the twisted logic of the spokespersons of the two (colleges) and the pseudo-experts that are blaming radicalization of young people for what has happened," Charkaoui said.
The Canadian government tried to deport Charkaoui, and arrested him in 2003. He was in prison or under government surveillance for the next six years, based on classified information from Canada's spy agency. A Montreal resident who emigrated from Morocco, he is not a Canadian citizen.
The government had sought court approval to deport him, but withdrew its request because it would have posed a threat to spy agency's sources.
One of the missing students is Shayma Senouci, 18, a resident of Laval, north of Montreal, Quebec newspaper La Presse reported. Only days before she disappeared, Senouci placed an online ad, trying to sell her high school graduation dress for $300.
She got a passport without telling her parents and told them she was spending the night out when she fled for Turkey, the teen's parents told La Presse. She later told them she was headed for Syria.
Senouci's Facebook page is filled with messages showing concern for Muslims. She asked friends to attend marches protesting the Egyptian government, expressed sympathy for Palestinians, and posted links to the Koran.
"Surely we belong to Allah and to Him we shall return. It's a genocide, how can one not be moved by that?" Senouci wrote about the Palestinian deaths during last summer's fighting in the Gaza Strip.
The number of Westerners who have travelled to Iraq and Syria to join ISIS is thought to be about 3,000, including as many as 550 women, according to the London-based Institute for Strategic Dialogue.