Mum-to-be among 7 dead in Lagos building collapse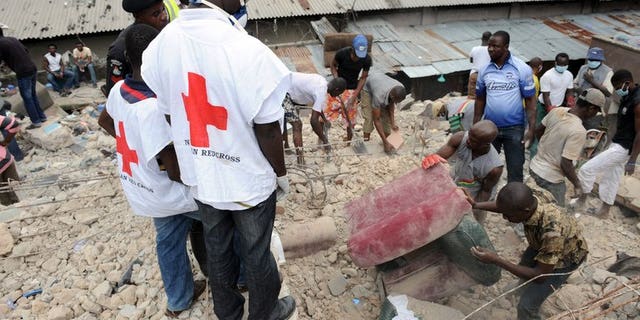 LAGOS (AFP) – A pregnant woman and a baby were among seven people killed after a residential building collapsed in Nigeria's most crowded city, Lagos, on Thursday.
Two other women and three men perished as a result of the collapse.
Another seven people were plucked from the rubble.
Officials said the collapse was caused by structural defects, a common problem in Lagos.
"Seven dead and seven rescued," said Ibrahim Farinloye, spokesman for the National Emergency Management Agency.
Around 20 people lived in the building. All have been accounted for by the police.
The collapse occurred in the dense Ebute-Meta neighbourhood of the city of some 15 million people.
Such tragedies occur regularly in Nigeria, Africa's most populous nation, with building codes often not enforced and structures sometimes built haphazardly.