Mubarak's last PM referred to trial for corruption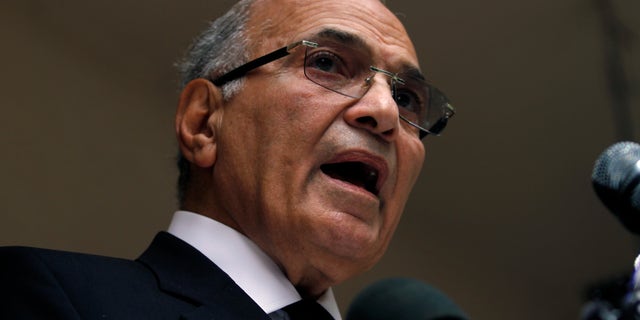 NEWYou can now listen to Fox News articles!
Egyptian officials say Hosni Mubarak's last prime minister, Ahmed Shafiq, has been referred to trial on corruption charges in a case involving the ousted leader's sons.
Shafiq also was the runner-up in Egypt's June presidential election, losing to the Muslim Brotherhood's Mohammed Morsi. Shafiq has been living in the United Arab Emirates since shortly after that defeat.
He has repeatedly denied corruption allegations and has said they are politically motivated.
The officials said Tuesday Shafiq has been referred to trial on charges linked to his time as the chairman of a housing association in the 1990s when he allegedly sold plots of land at a fraction of their value to Mubarak's sons, Gamal and Alaa.
They spoke on condition of anonymity because they were not authorized to brief the media.