Mubarak freed on one charge but to stay in custody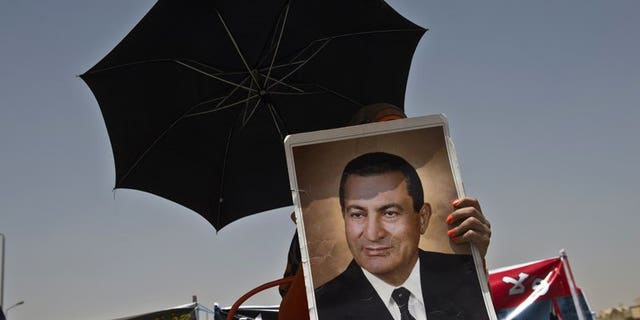 CAIRO (AFP) – An Egyptian court on Tuesday ended the detention of Hosni Mubarak in one corruption case, judicial sources told AFP, but the ousted president will remain in custody on other charges.
The North Cairo misdemeanour court ordered Mubarak's release but said it will continue to investigate accusations that he and his family acquired wealth illegally, the sources said.
Investigators from the Illicit Gains Authority have been questioning Mubarak at the south Cairo prison where he is being held to look into how he acquired several houses and villas around Egypt.
According to sources close to the case, Mubarak insisted that all the property was acquired legitimately.
Last week, Mubarak, his wife and one of their sons Gamal said they would return gifts worth a total of $600,000 to Egypt's former information minister Anas al-Fekki, according to the official MENA news agency.
In January, the prosecutor's office also agreed for the Mubaraks to return $2 million worth of gifts from the state's Al-Ahram news organisation.
Mubarak was last year sentenced to life in prison for corruption and in connection with the murder of demonstrators during the revolution, but he is being retried on appeal.