Mubarak Fined $90M for Telecoms Shutdown During Egyptian Protests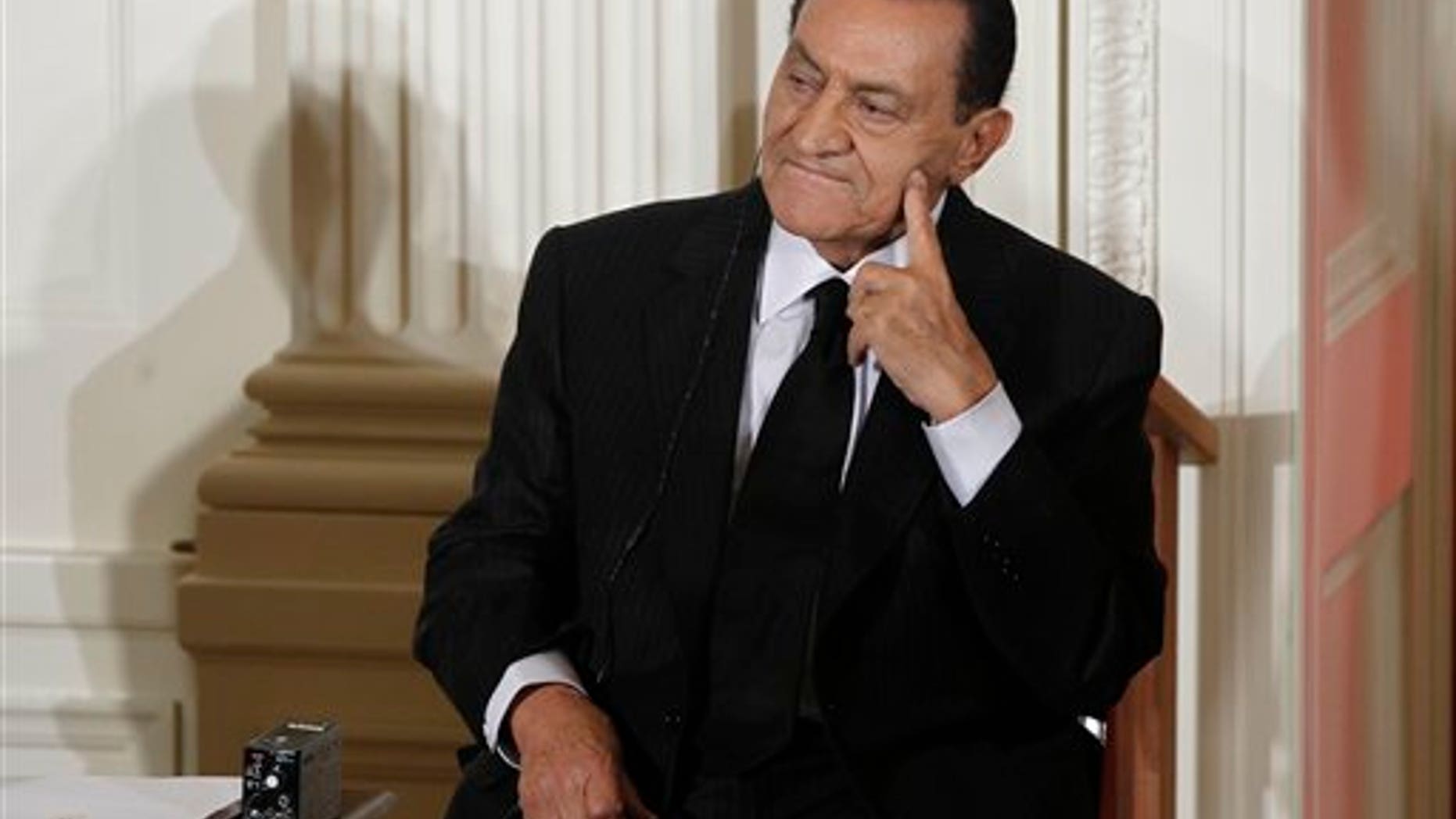 CAIRO -- An Egyptian judge has fined Hosni Mubarak and two other former officials $90 million for government-imposed telecommunication disruptions during the popular uprising earlier this year.
Internet and mobile phone services were cut for days when hundreds of thousands took to Cairo streets in January, demanding the president's ouster.
Judge Hamdi Okasha ordered the fine Saturday as compensation for financial losses the nation incurred during the telecommunication disruptions.
Mubarak is now in custody in hospital pending trial on charges of corruption and conspiring in the deadly shootings of protesters.
He has been ordered to pay $33 million of the sum. Former interior minister Habib el-Adly will pay $50 million and ex-finance minister Ahmed Nazif $7 million.