MS-13 Alleged Member Recently Added To FBI's Most Wanted List Pleads Not Guilty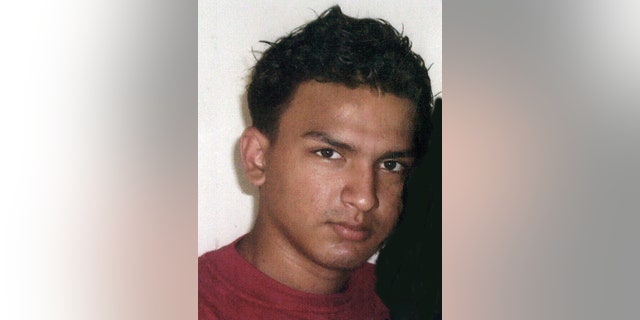 CENTRAL ISLIP, N.Y. (AP) – A purported member of the MS-13 street gang charged in the killings of his 19-year-old girlfriend and her toddler son was ordered held without bail during his arraignment Monday.
Juan Elias Garcia, 21, speaking through an interpreter, entered a not guilty plea to murder, murder conspiracy and firearms charges before U.S. District Court Judge Joseph Bianco in Central Islip, on Long Island.
He was captured last week in Nicaragua, one day after being placed on the FBI's list of its "Ten Most Wanted Fugitives."
The courthouse is in the same town where authorities say Garcia and three others participated in the February 2010 killings of Vanessa Argueta and her 2-year-old son, Diego Torres. They said the woman was killed in retaliation for her association with suspected members of other street gangs.
About two dozen members of Argueta's family were in the tightly secured courtroom. Many wore buttons with a picture of the mother and child.
Several members of Garcia's family also were present. They declined to speak with reporters. Defense attorney Barry Rhodes did not comment.
Garcia, a native of El Salvador, who authorities say was the first MS-13 gang member to make the FBI's most wanted list, allegedly brought Argueta to a wooded area after promising to take her to dinner.
Argueta was accompanied by two other reputed MS-13 members who had received permission from the gang's leader to carry out the killing, according to the FBI.
Garcia and a co-defendant both fired shots, killing Argueta, authorities said. After seeing his mother killed, authorities said the toddler began crying. He was shot once in the head, but clutched at Garcia's leg before one of Garcia's co-conspirators fired a second, fatal shot into the little boy's head, according to authorities.
The bodies of mother and child were found the following day.
In a statement Friday, the FBI said Garcia had surrendered and "voluntarily returned to the United States to face charges." He was indicted last month, shortly after he turned 21. That is when he lost federal juvenile protection status that had prevented authorities from naming him publicly.
"News media outlets, both domestic and abroad, displayed Garcia's photograph to members of the public hoping someone would turn him in," Venizelos said following the capture. "The pressure generated by this publicity was too much for Garcia to bear, resulting in his surrender and return to the United States."
MS-13 has a strong presence throughout the U.S., particularly in areas with substantial Salvadoran populations such as Southern California, the District of Columbia and northern Virginia. The gang also is allied with several Mexican drug cartels.
MS-13 is the largest and most violent street gang on Long Island, with more than a dozen chapters there, said Loretta Lynch, the U.S. Attorney for New York's Eastern District.
Rene Mendez Mejia, who pleaded guilty to the murders, and Adalberto Ariel Guzman, who was found guilty at trial, are awaiting sentencing, Venizelos said. Gang leader Heriberto Martinez, who allegedly sanctioned the killings, was charged in connection with the murders and other crimes and has been sentenced to three life terms, plus 60 years.
Garcia's next court date is May 6.
Follow us on twitter.com/foxnewslatino
Like us at facebook.com/foxnewslatino