Mourners attend mass funeral of Pakistan plane crash victims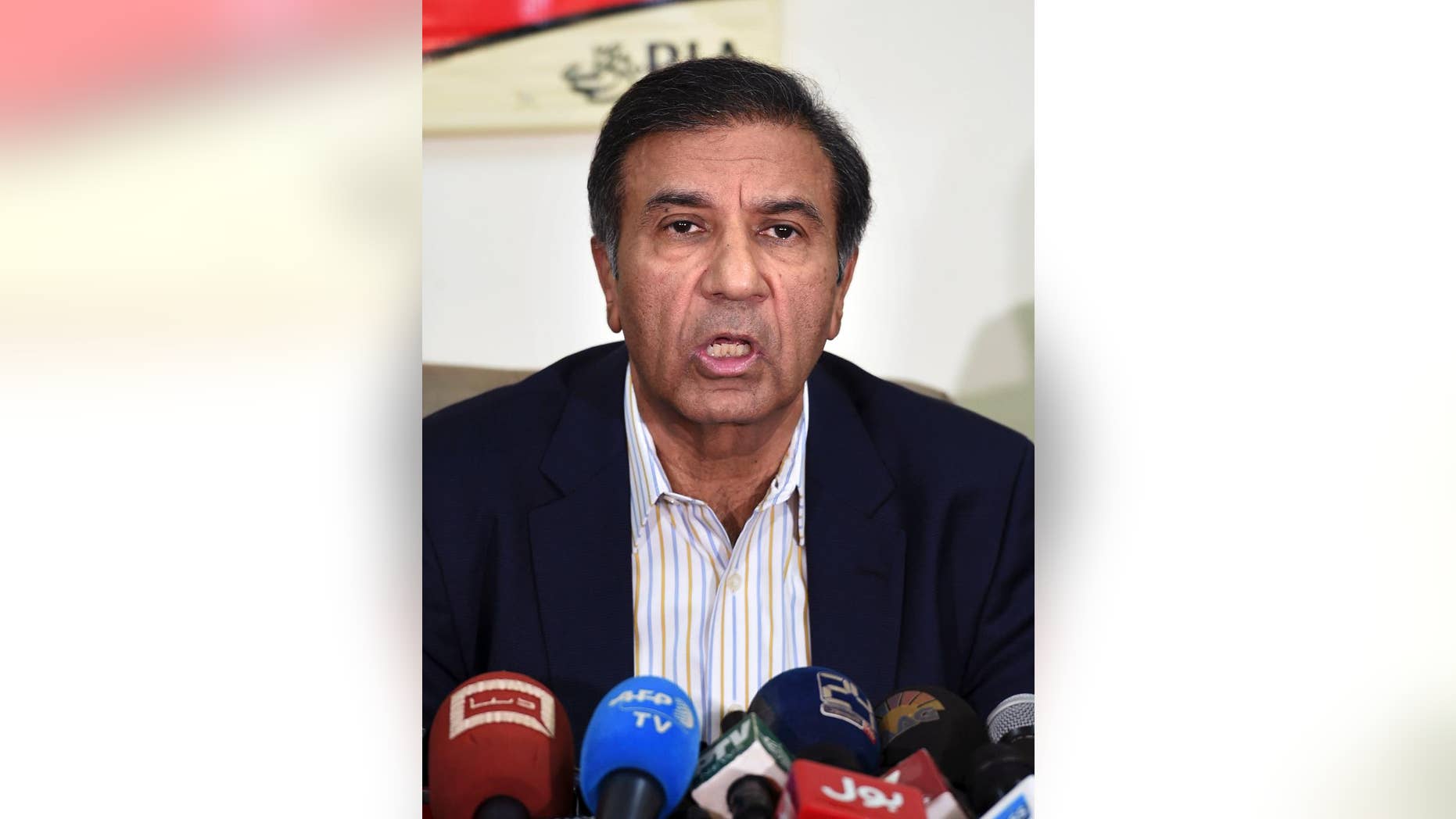 ISLAMABAD – Officials say hundreds of mourners are attending a mass funeral for more than a dozen victims of last week's plane crash at a hospital in Islamabad after DNA tests confirmed their identities.
Cabinet minister Tariq Fazal Chaudhry said doctors handed over the bodies of 13 victims to their relatives on Wednesday. Earlier, TV footage showed a Pakistani Air Force plane transporting the remains of Junaid Jamshed, a popular pop singer-turned-Islamic preacher who was among those killed in the crash, to the port city of Karachi.
Jamshed sang a motivational song dedicated to the air force last year.
He was among 47 people who were killed when the PIA plane went down while traveling from Chitral to Islamabad. The remains of nearly half of the passengers are yet to be identified.