Mother of San Bernardino gun supplier speaks out: 'My son is a good person'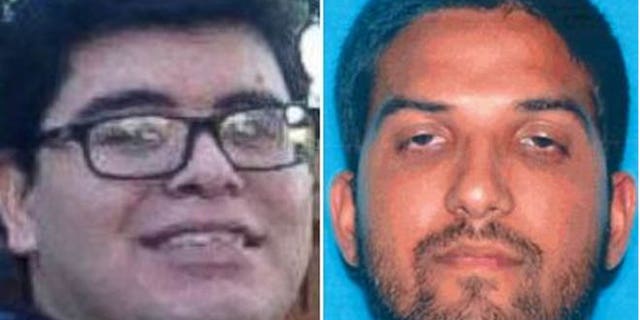 The mother of Enrique Marquez said she is overwhelmed by the investigation into her son's growing links to the man at the center of the terrorist attack at a San Bernardino office building last week.
Speaking briefly to reporters outside her Riverside home, Armida Chacon said she has not had any contact with her son since Marquez's friend Syed Farook and his wife Tashfeen Malik killed 14 people during a rampage at the Inland Regional Center.
Marquez, 24, checked himself into a mental health facility the day after the shooting.
"I don't know how this happened… My world is upside down," she said through tears, according to the Los Angeles Times. "My life changed on Wednesday."
In her native Spanish she said that it's been a very difficult week, with unspeakable pressure and stress.
"The only thing I want you to understand is that this is my son," Chacon said in Spanish.
Marquez, a Walmart security guard and cycling enthusiast, wanted to be in the U.S. military and purchased in 2012 two of the military-style used in the attack. The paperwork transferring the guns between the two friends was never filed.
Marquez has not been charged with a crime, however, law enforcement probing the shooting are trying to determine if he and Farook "were plotting an actual attack" that was eventually aborted in 2012.
Idaho Sen. Jim Risch, a Republican who sits on the Senate Select Committee on Intelligence, said that the pair became apprehensive and shelved the plan because of law enforcement activity and arrests in the area.
The men were also connected by marriage, since Marquez is married to Mariya Chernykh, whose sister is the wife of Raheel Farook, the brother of Syed.
While combing through the wreckage of the damage that occurred during the federal raid, Marquez's mother her son was her "right hand at home" and helped take care of his brothers.
She said he was a normal 24-year-old who liked to hang out with his friend and go to parties.
"My son is a good person," Chacon said, declining to talk about the investigation against him, the Times reported. "I don't know anything ... I want this to stop."
The Associated Press contributed to this report.