Mother of 5 arrested after 2-year-old daughter hospitalized for eating pot brownie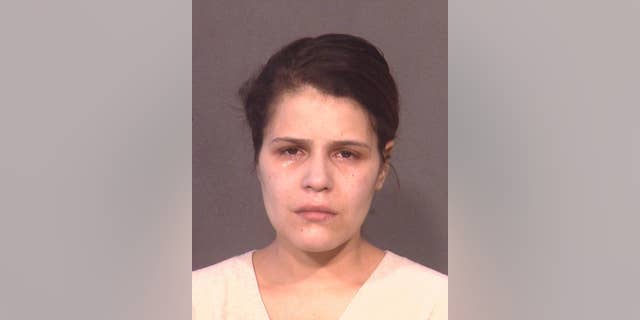 Into the mouths of babes ...
A 2-year old Staten Island girl took a bite from a pot brownie that the toddler's mother had left in the kitchen – a culinary adventure that ended up with a trip to the hospital for the toddler and a trip to local precinct for mom.
A mother of five, Vanessa Rodriguez, 28, admitted to New York City police officers that on Tuesday she left a marijuana-laced brownie on her kitchen counter, intending to throw it into the trash later.
Rodriguez said that she first noticed something was amiss when her child "looked a bit loopy." She took the girl into the shower, but afterward she still appeared "a bit out of it."
"At this point I saw the brownie in the sink," she told police, according to the New York Daily News. "There was less than a bite missing."
Rodriguez took the stoned toddler to Staten Island's Richmond University Medical Center, and urine tests revealed the presence of marijuana, so medical staff called the city's Administration for Children's Services and the police.
At first Rodriguez tried to tell cops that a stranger had given her daughter the brownie at the park, but she changed her story after being questioned by a detective.
Rodriguez was arrested Wednesday and charged with the misdemeanor crime of endangering the welfare of a child.
"I will do anything to show that I [meant] to throw it out as soon as I saw," she was quoted as saying in court papers.
According to the Daily News, one of Rodriguez's friends, Shamira Gonzalez, defended the mother of five, saying, "Somebody gave it to her at a Christmas party. At that point, she didn't know what it was."
In Gonzalez's version of events, the 2-year old fished the brownie out of the trash. "She didn't know any better," Gonzalez said. "She just saw chocolate."
Gonzalez defended her friend as a responsible parent.
"[Rodriguez] took her to the hospital, like any good mother," Gonzalez said, adding that her friend hadn't realized the brownie was laced. "She thought it tasted bad. She didn't think it had marijuana."