Mother found guilty of beating son to death for failing to learn the Koran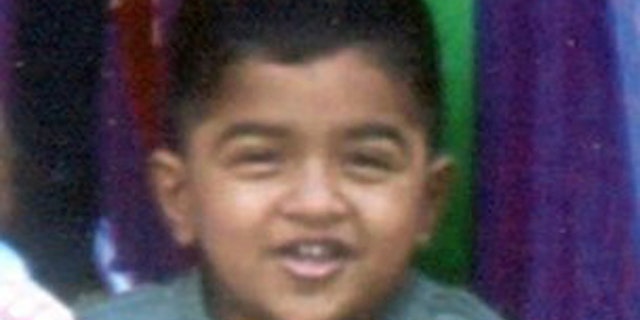 A British mother who beat her 7-year-old son to death after he failed to memorize excerpts from the Koran was found guilty of murder.
Sara Ege, 33, was convicted of beating her son Yaseen to death with a stick at their home in Wales, then burning his body to hide evidence. Police originally thought Yaseen died in a house fire.
Ege initially claimed her husband, Yousef, was responsible for the 2010 death and only confessed to the crime for fear he would kill her, too. Yousef was acquitted of causing his son's death by failing to protect him, the International Business Times reports.
Ege reportedly confessed to police that she beat her son because he had not learned the Koran.
"I was getting all this bad stuff in my head, like I couldn't concentrate," Ege reportedly told authorities. "I was getting very wild and I hit Yaseen with a stick on his back like a dog."
Ege reportedly recalled beating Yaseen, then dragging him to the kitchen as he murmured extracts from the Koran. She reported seeing a "greenish yellow liquid" dripping from Yaseen's nose ten minutes after the fatal beating. She did not seek medical attention for Yaseen, who suffered significant abdominal injuries, according to the International Business Times.
"He clearly suffered terribly," prosecutor Ian Murphy reportedly said. "She started the fire to hide what she had done."
Ege was found guilty of murder and perverting the course of justice, the International Business Times reports. Ege will return to court for sentencing next year. She faces life in jail.
Click for more from the International Business Times.