Mother changes son's name after botched tattoo spells it wrong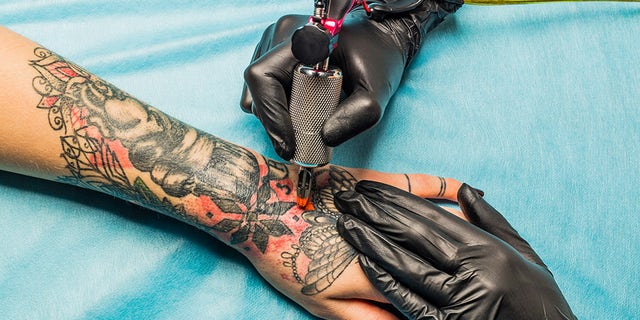 A mother's effort to honor her young children went terribly wrong when the tattoo she got of her son's name was spelled incorrectly — so she took what some might call an unusual approach and named her son after the tattoo.
"Kevin," the two-year-old son of Johanna Sandstrom, of Sweden, was renamed "Kelvin" after a tattoo artist inked the wrong name on her arm.
Sandstrom told local newspaper Blekinge Lans Tidning she was devastated after she saw the wrong name tattooed on her body.
"I said I wanted the names of my children tattooed on me and I gave the artist their names," she said, according to The Independent. "The artist drew the design and didn't ask anything about the spelling so I didn't give it any more thought."
TATTOO ADDICT INKS ENTIRE BODY INCLUDING EYEBALLS, INSIDE MOUTH
The mother, who also got the name of her daughter, Nova, tattooed, said when she got home and saw the tattoo, "My heart stopped and I thought I was going to faint."
When she returned to the tattoo shop, Sandstrom claims the tattoo artist laughed and said the only thing he could do to fix the situation was give her a refund.
She said that, after realizing it would take several treatments to remove the tattoo, she and her husband decided the easiest fix was to change their son's name instead.
WOMAN SUED BY SALON AFTER POSTING PHOTOS OF PAINFUL REACTION TO EYEBROW TATTOOS
"I had never heard the name 'Kelvin' before," she said. "There isn't anyone who names their kid Kelvin. So when I thought more about it, I realized that no one else has this name. It became unique. Now we think it is better than Kevin."
Sandstrom told the newspaper she'll make sure to check "10,000 times" before she gets the name of her third child, Freja, tattooed.