Mother, 2 sons found dead in Nepal hut after suspected 'menstrual exile'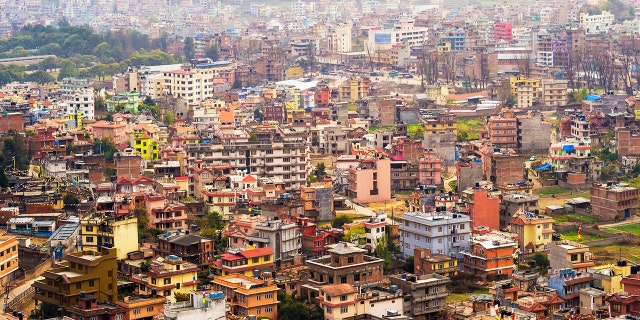 A woman and her two sons have died after being exiled from their home in a remote area of Nepal due to a tradition where women are forced to live in huts during menstruation, an official said Thursday.
The 35-year-old woman and her sons are believed to have died from smoke inhalation from a fire the family used to stay warm in the cold mountainous region, Sky News reported.
Bajura District chief administrator Chetraj Baral said the hut had barely enough space for three people, and parts of the clothes the group were wearing were also burnt.
'BUDDHA BOY' FOLLOWERS REPORTEDLY VANISH, SPARKING INVESTIGATION BY NEPALESE POLICE
Baral said that an investigating team has reached Budhinanda, located 250 miles northwest of the capital Kathmandu, and are consulting with lawyers on whether to press charges against the family.
In 2005 the Hindu practice of Chaupadi -- when menstruating women are forced to leave their homes once a month over the 35-45 years of their menstrual cycle -- was banned by the Supreme Court and a new law criminalized it last year.
RARE TICK INFECTION IN NEPAL LEAVES TEACHER WITH MEMORY LOSS, FATIGUE
"Viewed as unclean, untouchable, and having the power to bestow calamity upon people, livestock, and the land when bleeding, women are banished from their homes," National Geographic has previously reported. "Some stay in nearby sheds, while others must travel 10-15 minutes away from home on foot through thick forests to small secluded huts."
CLICK HERE TO GET THE FOX NEWS APP
While exiled in isolation, some women face bitter cold or attacks by wild animals. Unclean conditions can also cause infections. They also face the possibility of sexual assaults.
The custom still continues in many parts of the majority Hindu Himalayan country, especially in the western hills.
The Associated Press contributed to this report.