Iraqi forces have retaken Mosul from the Islamic State, more than three years after the terror group overran the city in June 2014, the US-led coalition announced Monday.
"The global Coalition fighting ISIS congratulates Prime Minister al-Abadi and the Iraqi Security Forces on their historic victory against a brutal and evil enemy," Lt. Gen. Stephen J. Townsend, commanding general of Combined Joint Task Force - Operation Inherent Resolve, said in a statement. "Make no mistake; this victory alone does not eliminate ISIS and there is still a tough fight ahead. But the loss of one of its twin capitals and a jewel of their so-called caliphate is a decisive blow."
U.S. Central Command said there are still areas of Mosul that must be cleared of explosive devices and there are possible ISIS fighters in hiding, but Iraqi forces now "firmly" have control of the city.
The coalition said during ISIS' occupation of Mosul, militants destroyed many of the city's religious and cultural treasures, brutally murdered thousands of civilians and used mosques, schools and hospitals as bomb-making facilities.
Speaking Monday from a small base on the edge of Mosul's Old City, where heavy clashes had been under way for days, Iraq's Prime Minister Haider al-Abadi said Iraqi forces had achieved victory "by the blood of our martyrs."
He has made similar announcements in recent days despite ongoing clashes, and visited Mosul on Sunday to congratulate Iraqi troops.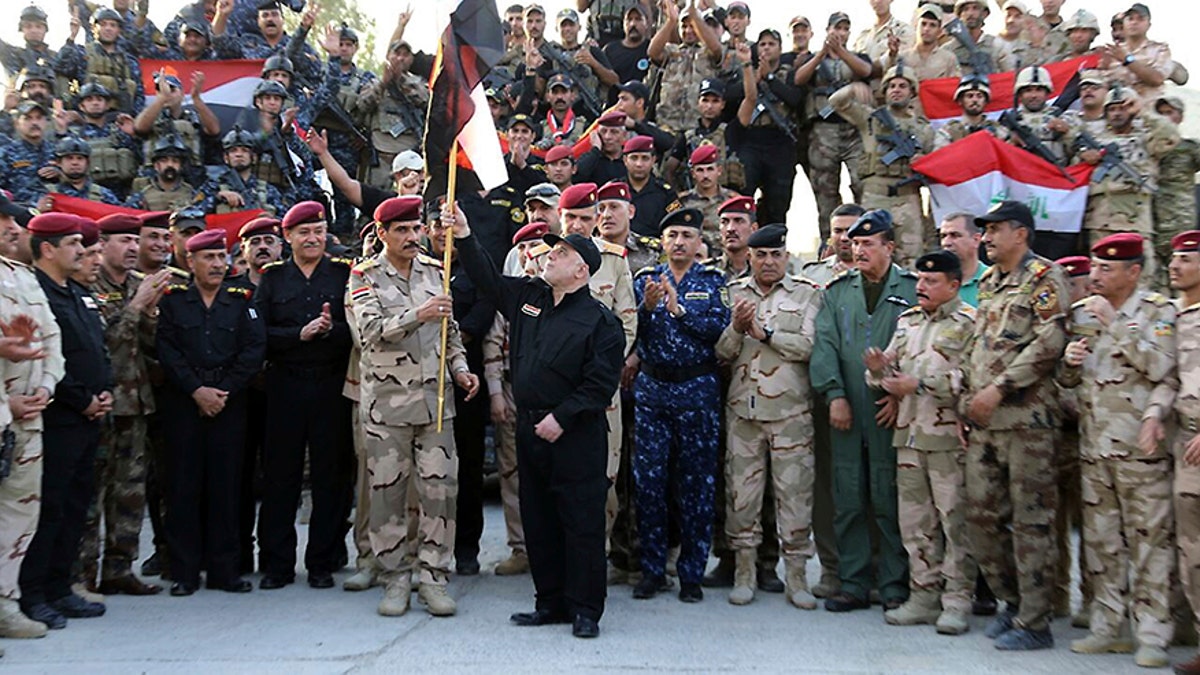 The U.S.-backed Iraqi forces launched a massive operation to retake Mosul in October, and in recent days they had confined the remaining militants in an area measuring less than a square mile.
The battle for Mosul killed thousands and displaced more than 897,000 people.
The Associated Press contributed to this report.