Mosul mosque destroyed by ISIS is captured by Iraqi forces
Iraqi forces captured a mosque in Mosul Thursday that was blown up by the Islamic State last week -- the same mosque where the leader of the terror network declared an Islamic "caliphate" nearly three years ago.
The advance came as the Iraqi troops pushed deeper into the Old City, a densely populated neighborhood west of the Tigris River where the mosque once stood and where the ISIS fighters have been making their last stand in what are expected to be the final days of the battle for Mosul, Iraq's second-largest city.
The capture of the Grand al-Nouri Mosque, an 850-year-old structure, is a symbolic victory – from its pulpit in July 2014, ISIS leader Abu Bakr al-Baghdadi declared a self-styled Islamic "caliphate" encompassing territories then-held by ISIS in Syria and Iraq.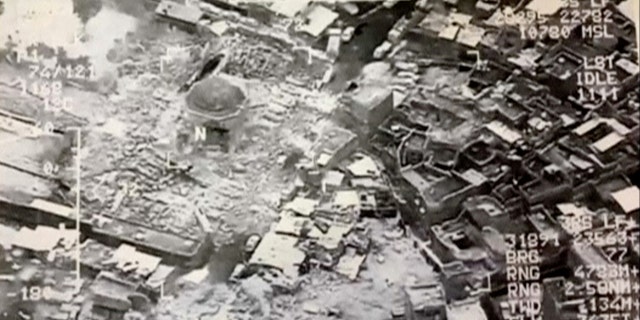 SELF-DETERMINATION FOR POST-ISIS AREAS OF IRAQ AND SYRIA – WHY NOT GIVE IT A TRY?
The troops took control of the surrounding streets around the mosque, following a dawn push into the territory, Lt. Gen. Abdul Wahab al-Saadi of the elite force told The Associated Press.
Along the route, Iraqi forces came across damaged and destroyed homes as well as a stench of rotting bodies rising from under the rubble.
"There are hundreds of bodies under the rubble," said special forces Maj. Dhia Thamir, deployed inside the Old City. He added that all the dead bodies along the special forces' route were of ISIS fighters.
Iraqi officials said ISIS blew up the mosque complex last week although the jihadi group blamed an airstrike carried out by the U.S. for the destruction.
After months of fighting, the ISIS hold in Mosul has decreased to less than 0.8 square miles of territories, but the advances have come at a considerable cost.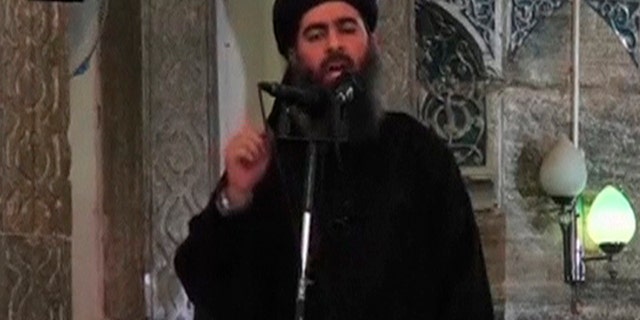 ISIS COUNTERATTACKS IN RETAKEN PARTS OF MOSUL STALL IRAQ PUSH
Special forces Maj. Gen. Sami al-Aridi acknowledged that some civilians have been killed by airstrikes and artillery in the fight for the Old City. "Of course there is collateral damage, it is always this way in war," he said.
Al-Aridi said the clearing of the mosque will likely require specialized engineering teams since the militants have likely rigged the site with explosives.
Nearly 900,000 fled the city and migrated to refugee camps or stayed with family, Reuters reported. The people who are trapped in Mosul are reportedly starving and are at risk of being used as human shields by the militant group, the United Nations claimed in October.
Baghdad's state TV declared the mosque capture a victory with an urgent text scroll that said: "The State of Myth Has Fallen."
The Associated Press contributed to this report.