Moscow bus crashes into pedestrian passageway, killing 4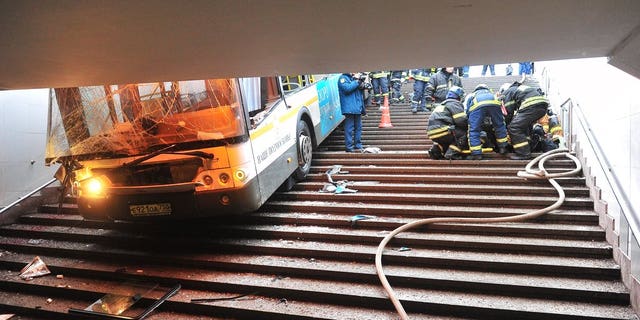 A bus in Russia's capital careened off a road on Monday and slammed into an underground passageway, killing at least four people and injuring 13 others when it crushed pedestrians in its path, Russian authorities said.
The crash happened on one of the busiest streets in Moscow near the Slavyanksy Boulevard metro station, Reuters reported. The bus went off the road and onto the steps leading into the passageway.
Photos and video on social media showed the bus' windshield smashed with at least one body nearby. It also appeared it was snowing in the city. Witnesses told RT the vehicle suddenly accelerated, speeding across the sidewalk and down the stairs.
Pedestrians and passengers on the bus were among those killed, Moscow police said.
Police believe the crash wasn't an intentional attack, but caused by a possible mechanical issue or the driver losing control of the vehicle. The bus driver was also detained and questioned, authorities said.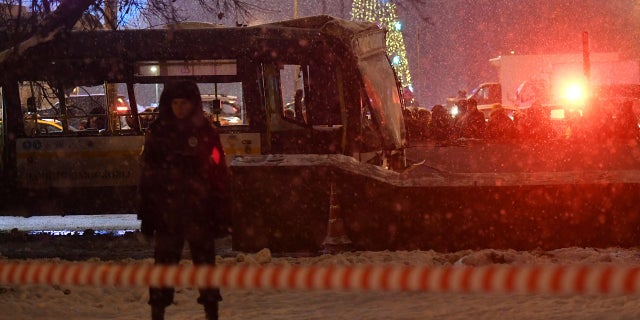 Monday was a working day in Russia because Orthodox Christmas is celebrated on Jan. 7, according to Reuters.
Moscow Mayor Sergei Sobyanin ordered all city buses to be checked in the aftermath of the crash, Russian news agencies reported.
The Associated Press contributed to this report.