Morsi backers in 'symbolic' march marking Cairo crackdown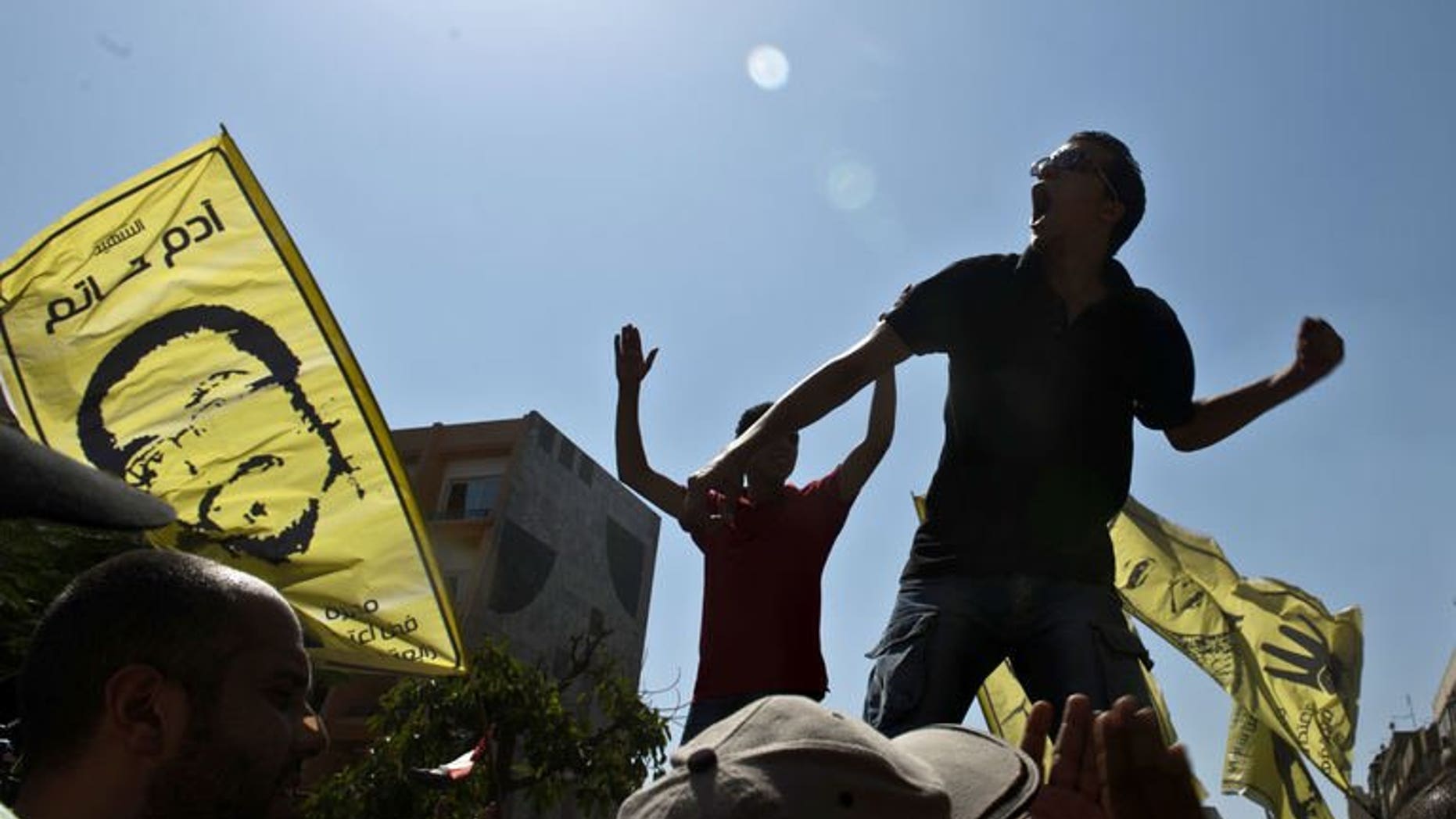 CAIRO (AFP) – About 200 supporters of Mohamed Morsi held a "symbolic" march Saturday in Cairo to mark a deadly crackdown by security forces on backers of the ousted Islamist president a month ago.
Men, women and children chanting "Rabaa, Rabaa!" marched peacefully in the Nasr City district near Rabaa al-Adawiya Square--the site of one of two pro-Morsi protest camps targeted by security forces in the August 14 crackdown.
"We are holding a symbolic march to show that one month after the Rabaa massacre we have not given up our agitation. It will continue," protester Ahmed Shamseldin, a doctor, told AFP.
Protesters tried to march to the square but dispersed before reaching it.
"We don't want to clash with the army, so we did not walk up to Rabaa," Shamseldin said, adding that the march garnered few protesters after "they came in large numbers on Friday".
On Friday, thousands of Morsi's supporters rallied in Cairo against the military.
Saturday's march came exactly a month after the crackdown by security forces on Rabaa al-Adawiya and Nahda squares of Cairo that led to clashes in which hundreds of people were killed.
It was the worst carnage in Egypt's recent history.
Morsi's supporters have tried to hold regular protests since the crackdown, but in recent weeks their numbers have sharply fallen amid a sustained campaign by security forces targeting Islamists.
The Anti-Coup Alliance, led by the Muslim Brotherhood to which Morsi belongs, regularly calls for such protests against the military.
Morsi, the country's first democratically elected president, was ousted by the army on July 3 after massive protests demanding his resignation.
The new military-installed authorities have since arrested more than 2,000 of his Islamist supporters.
On Thursday, interim president Adly Mansour extended for another two months a state of emergency in force since the mid-August bloodshed, citing security concerns.