Moroccan Minister: Al Qaeda Suspected in Cafe Blast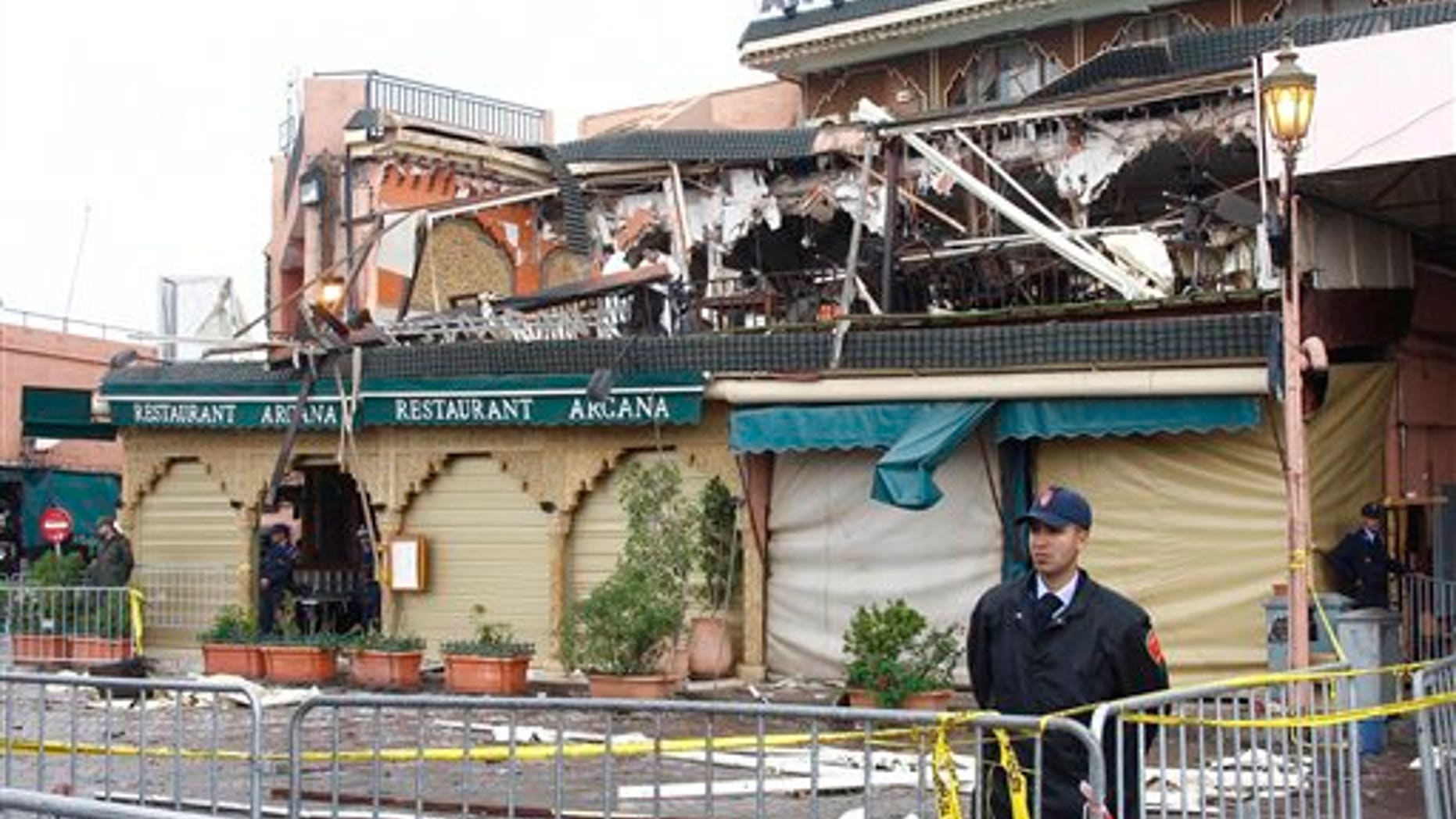 MARRAKECH, Morocco -- The style of the bomb that killed 16 people in a crowded tourist cafe matches Al Qaeda's, Morocco's interior minister said Friday.
Taib Cherqaoui raised the death toll in Thursday's attack on a cafe sitting on a famed square in Marrakech to 16 -- 14 of them foreigners, mostly Europeans and at least half of them French.
He said 25 people were injured, 14 of them hospitalized.
The bomb was triggered remotely and packed with nails. Some were found at the scene of the blast, others in the bodies of victims, Cherqaoui said.
"The manner reminds us of the style used generally by Al Qaeda," Cherqaoui said. "And this leads us to think that there is a possibility of more dangers to come."
No one has claimed responsibility for Morocco's deadliest attack since 2003.
Morocco has regularly dismantled Al Qaeda cells and at times said it had stopped plots in the making. Thousands of Islamists, either suspects or convicted in terror-linked affairs, are in Moroccan jails.
In the first official breakdown of victims, the minister said that 16 people had died -- the latest a French woman who died late afternoon Friday in a hospital.
Two Moroccans were killed in the blast that tore the facade off the second-story of the Argana cafe in the historic Djemma el-Fna square, one of the top attractions in a country that depends heavily on tourism.
At least seven of the 14 foreigners were French, two were Canadian, one Dutch and one British, the minister said. Experts were still trying to identify the other three through DNA, he said. However, he included them among the foreigners killed.