Moroccan journalist on hunger strike hospitalized after collapse; demands govt lift travel ban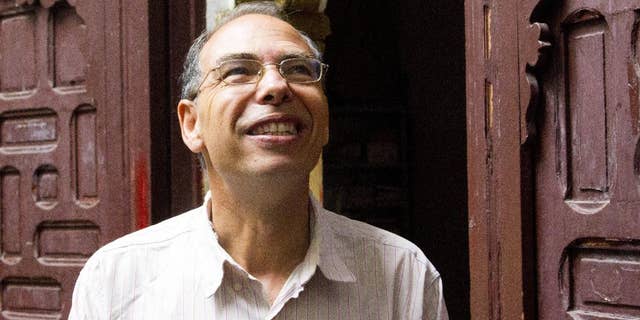 NEWYou can now listen to Fox News articles!
RABAT, Morocco – A Moroccan journalist on hunger strike to protest a travel ban has been hospitalized after collapsing.
Maati Monjib, who ran an institute for investigative journalism and was a visiting fellow at the Brookings Institution, was hospitalized Tuesday after his blood pressure dropped sharply.
He told The Associated Press from Rabat's Ibn Sina Hospital that he wants to enter and leave Morocco freely and demanded an end to the harassment against his family and colleagues, which included being blocked from attending journalism conferences in Barcelona and Norway. He stopped eating on Oct. 6.
The government has said the travel ban against him was imposed during an investigation into "financial irregularities."
A journalism colleague, Hicham Mansouri, was convicted of adultery and imprisoned in March. Many believe it was for his work.