More troops and equipment arrive in Egypt's Sinai as hostage crisis continues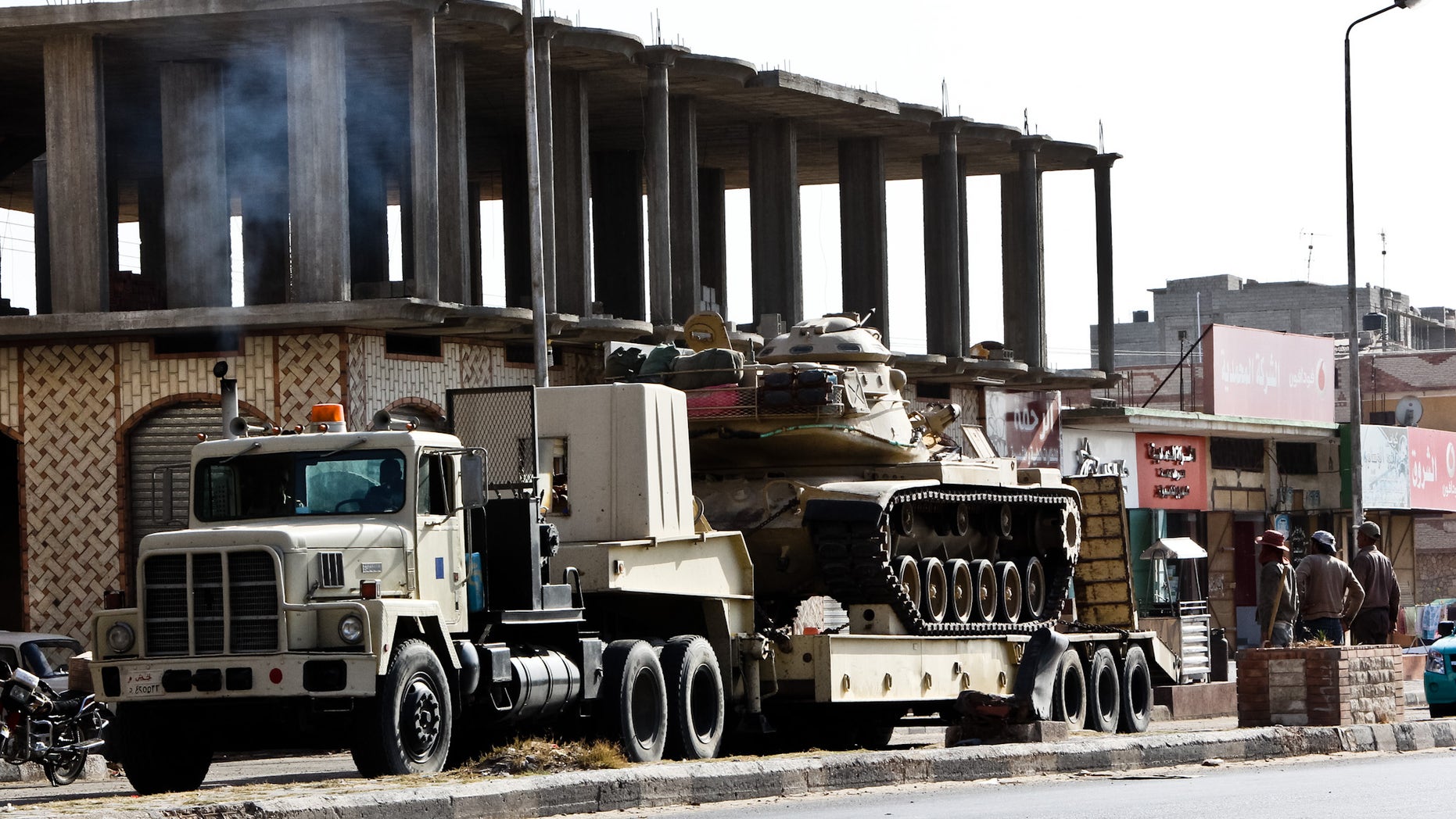 CAIRO – Egyptian security officials say they have deployed additional military and police, along with helicopters and rocket launchers, to the northern Sinai Peninsula as part of a buildup in response to the kidnapping of security forces there.
Suspected militants abducted six policemen and a border guard last week and demanded the release of scores of prisoners from the region, including convicted colleagues. On Tuesday, a joint military and police force combed a deserted village in North Sinai governorate along with helicopter support.
A security official said the search of the suspected militant hideout yielded no arrests, and a few shots were fired to disperse a watching crowd. The official spoke on condition of anonymity because he was not authorized to speak to the media.