More than 30,000 guns in Australia's amnesty program collected, early numbers suggest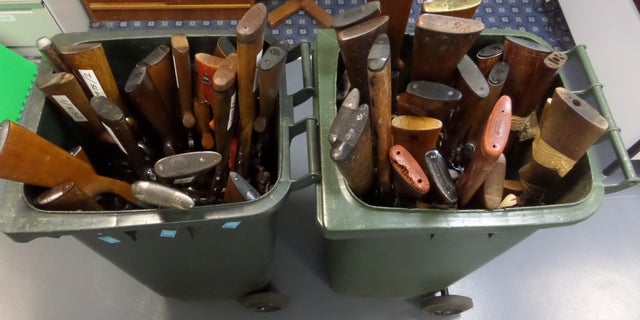 Approximately 30,000 firearms were turned in to authorities during Australia's second national firearm amnesty program, The Guardian reported on Wednesday.
The program, which ran from July 1 through September 30, allowed gun owners to hand in illegal weapons without risking repercussions.
Official numbers are not in yet, but some Australian states have reported individual collection numbers, as well as the types of weapons they received.
Some of these include weaponry from World War I and World War II, three guns dating back to the 19th century, and a 150-year-old Belgian Lefaucheux revolver from Tasmania, the report said.
All of the weapons handed in during the program will be destroyed, The Guardian reported, except those that have historical value, which will be given to museums.
Australian Justice Minister Michael Keenan said the intention of the amnesty program was to "reduce the number of unregistered and illicit firearms in the community," as a result of heightened security threats because of the Islamic State of Iraq and Syria, the Associated Press reported.
"We're living in a time when our national security environment has deteriorated," Keenan said.
There have been five violent incidents in Australia described as terrorist attacks since the national terror threat level was raised in September 2014.
The amnesty program is Australia's first in more than 20 years, after a lone gunman killed 35 people in Tasmania in 1996.
The Associated Press contributed to this report.