EXCLUSIVE: Since 2003, more than 4,500 American military personnel have died fighting in Iraq. But in the war-embattled country itself, more than 180,000 civilians are documented to have died from Jan. 1, 2003, through 2016 as a direct result of the ongoing fighting.
According to a report to be released Tuesday by LiveStories and based on data gathered and distributed by Iraq Body Count (IBC), the most Iraqi deaths, on a monthly basis, occurred in March and April of 2003, the first two months of President George W. Bush's Operation Iraqi Freedom and the "shock and awe" campaign to dismantle the Saddam Hussein regime. During those two months there were an estimated 7,186 civilian deaths, or some 43 percent of all civilian deaths directly caused by the U.S. or its coalition partners.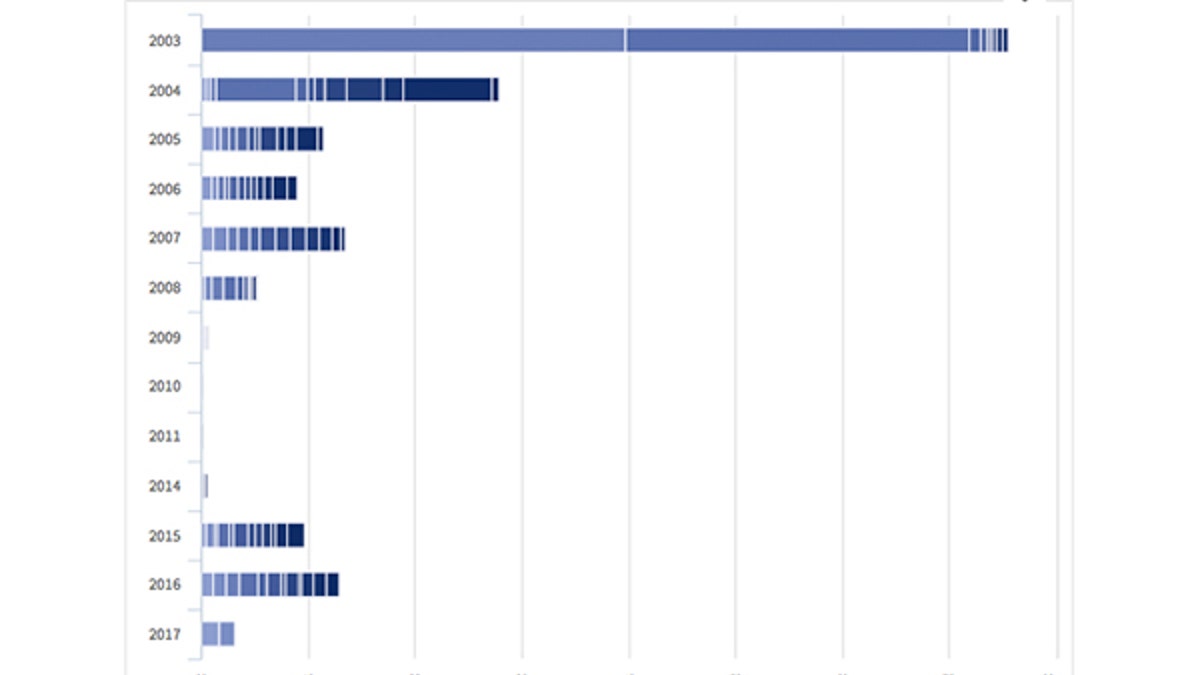 However, the most lethal 12-month period for Iraqis was during calendar 2006, when some 30,000 civilians were killed. This deadliest year for civilians on record was caused not by a particular group or the U.S. military and its coalition partners but in Sunni vs. Shia clashes. Mosques were routinely bombed and executions became commonplace.
AL QAEDA IN AFGHANISTAN: HOW TERROR GROUP SURVIVES, THRIVES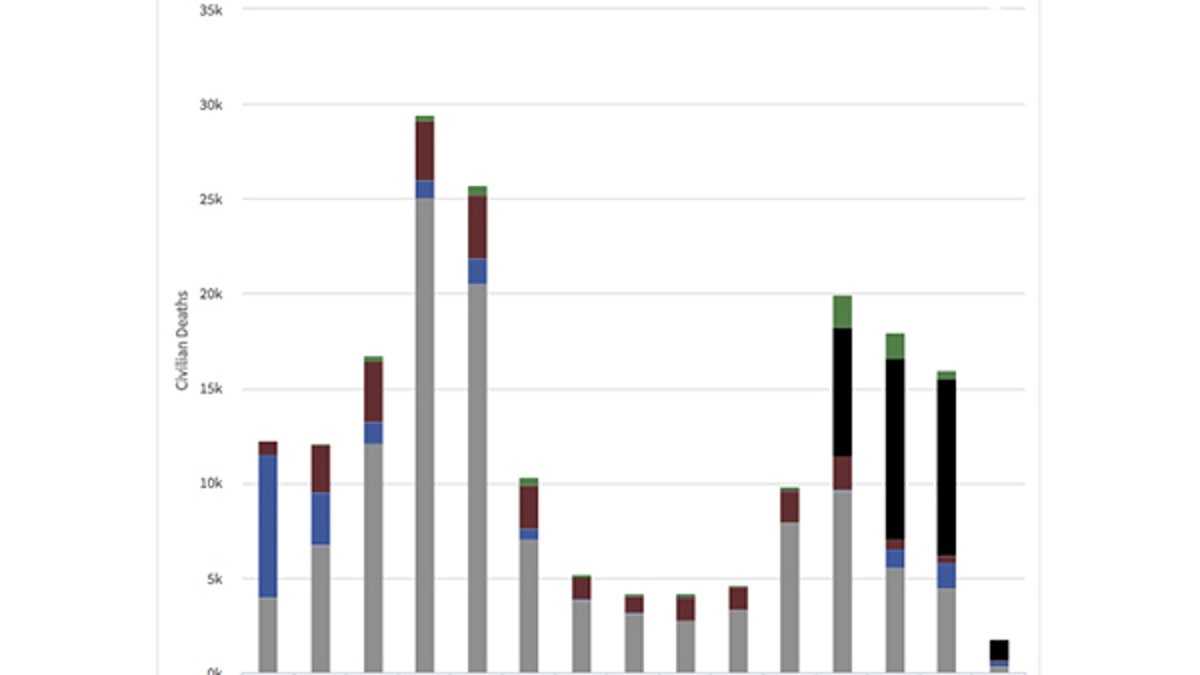 "This was the most surprising finding – the scale of sectarian violence between 2006 and 2007. Those were the deadliest for Iraqi civilians by far," Adnan Mahmud, founder of LiveStories, told Fox News. "We knew it was bad, but it was shocking to see the numbers put into perspective."
The stunningly high number of deaths in 2006 was followed by a U.S.-led troop surge that resulted in relative calm over the ensuing years. By comparison, the years prior – 2004 and 2005 saw 12,000 and 16,000 civilian deaths, respectively. In 2008 and 2009 civilian deaths numbered 10,500 and 5,000, respectively.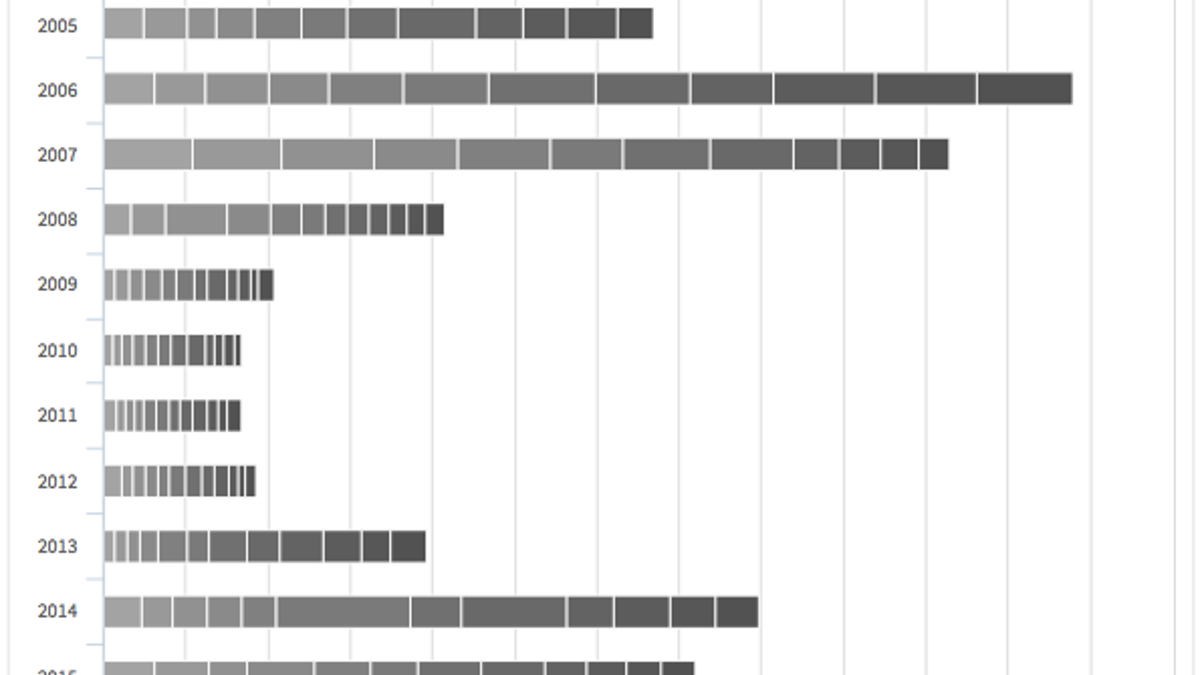 "The legacy of violence from 2006-2007 continues to haunt Iraq today," the report states. "The conflict between the Shiite-led Iraqi government and ISIS – a Sunni extremist group that has targeted Shiites for genocide – is in some ways a continuation of the sectarian violence of 2006 and 2007."
The report notes that of all the known actors operating in Iraq, ISIS has killed more civilians than any other labeled party – but the identities of most of the executioners are not known. It also asserts that June 2014 – the month that ISIS suddenly swarmed in and overtook the country's second-largest city of Mosul – marked the deadliest single month for Iraqi civilians, with over 4,000 civilians slaughtered.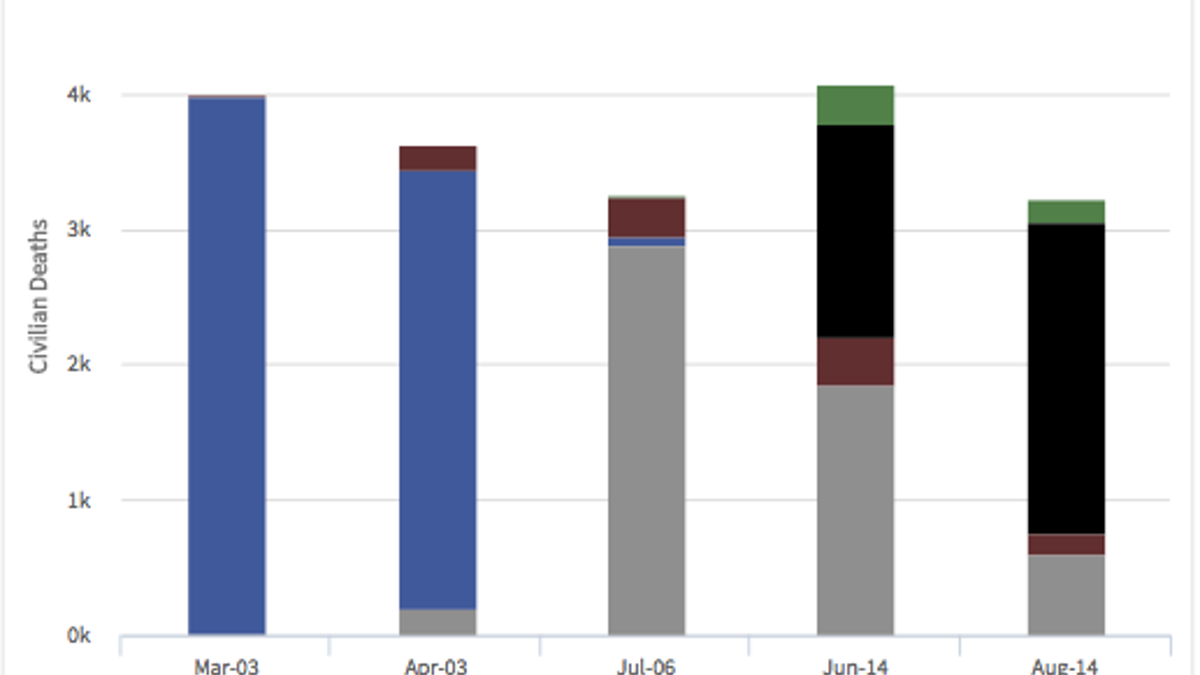 ACCUSED TALIBAN AND ISIS FIGHTERS REVEAL INSIDE TACTICS, PERSONAL HISTORIES
"The deadliest single months in the data were periods of rapid territorial takeover: the American-led coalition's 'shock and awe' campaign in March/April 2003, which took control of the country, and ISIS' lightning advance through northern Iraq in the summer of 2014," Mahmud added.
The report is based on data from the IBC which has been tracking civilian deaths in the war-torn country since the U.S-led invasion in 2003. The IBC only uses documented deaths, rather than figures extrapolated from surveys or estimates.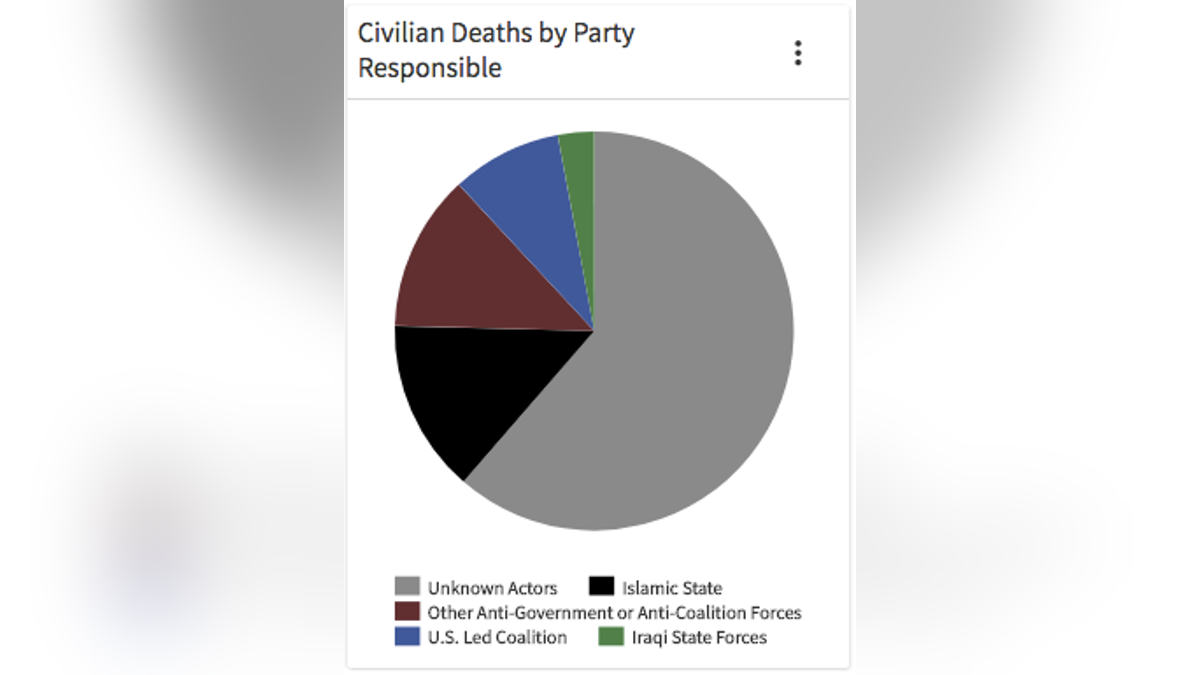 However, as something of a silver lining amid all the bloodshed, Mahmud stressed that the current American and Iraqi strategy against ISIS appears to be working "without directly causing civilian casualties on the same scale as the 2003 invasion."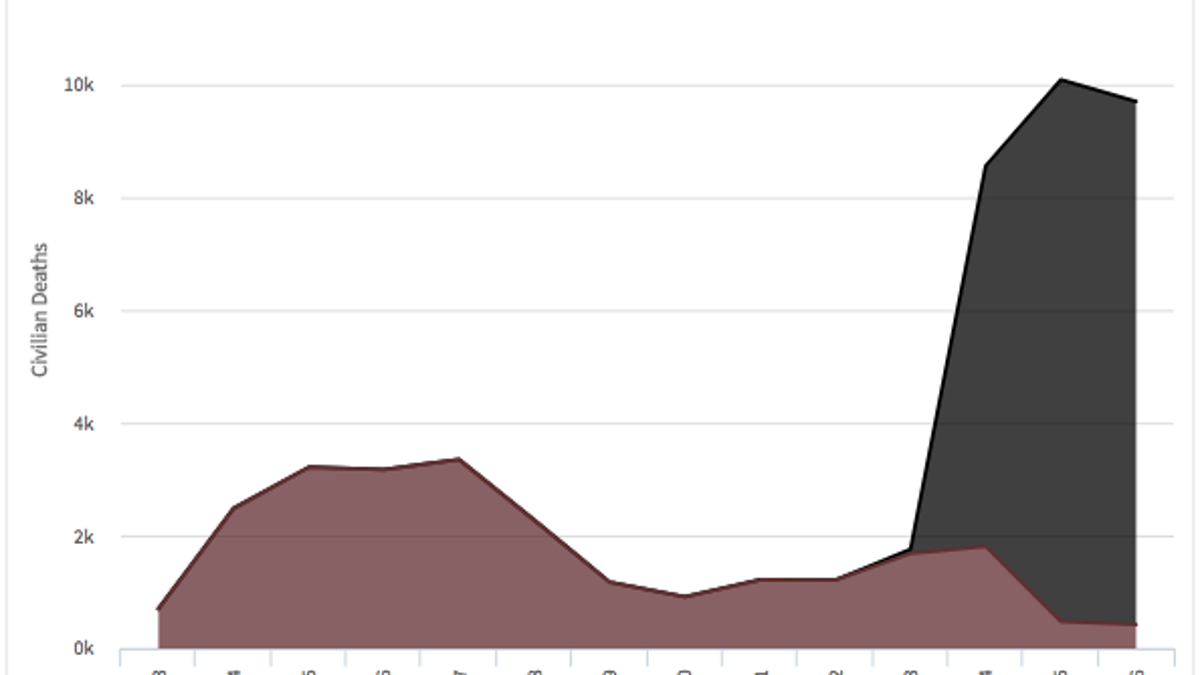 "ISIS is slowly but surely being defeated; it has lost control of every major Iraqi city except Mosul and its stronghold there shrinks more and more each month," he added. "While many civilians have died, so far, the U.S and Iraqi governments have managed to avoid collateral damage on the same scale as the shock and awe campaign."