More Israelis believe settlements help security, poll shows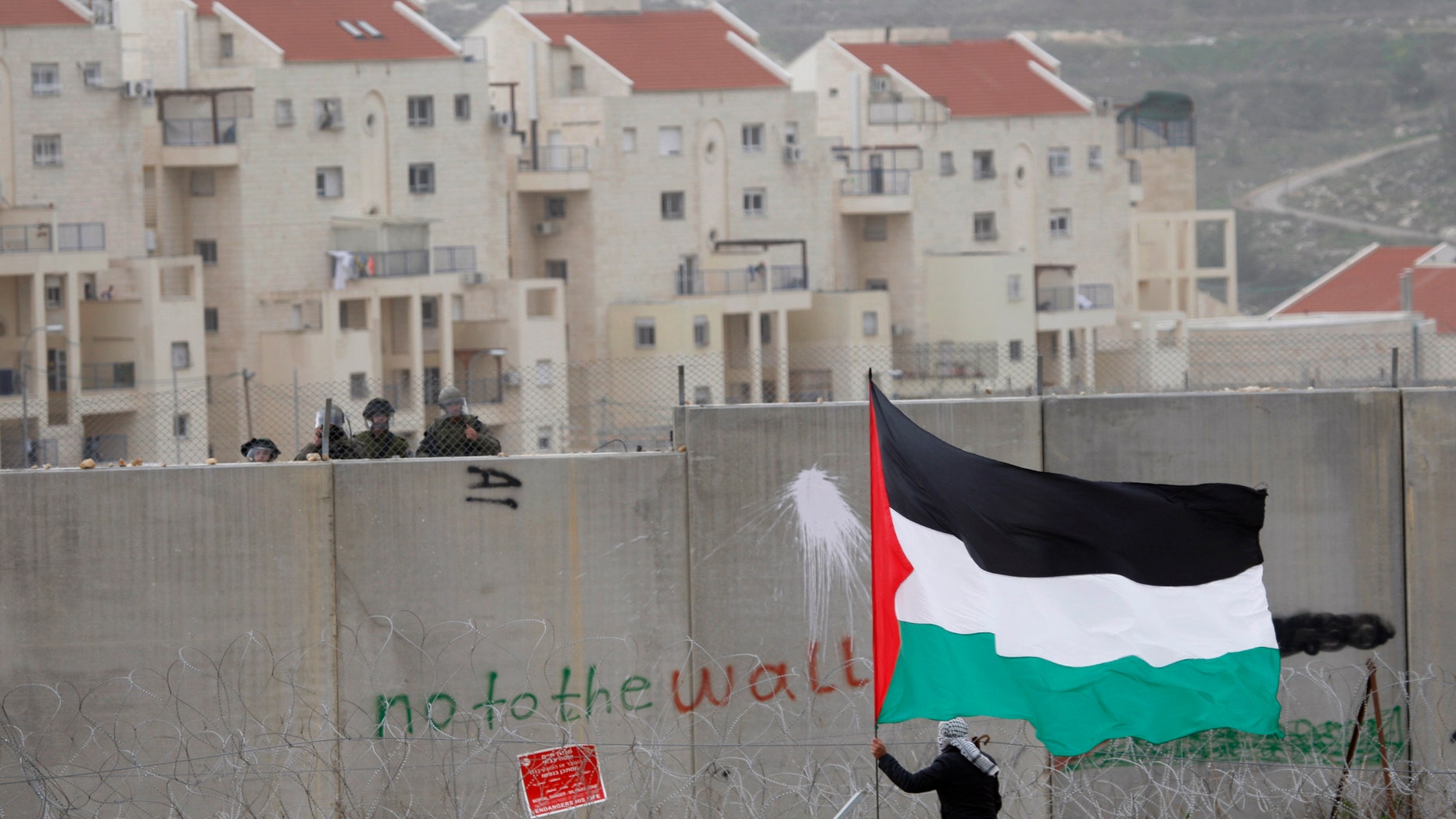 More Israeli Jews believe that continued building of West Bank settlements helps Israel's security than those who consider them harmful, according to a wide-ranging survey published on Tuesday.
The Pew Research Center found that 42 percent of Israeli Jews it polled consider settlements to be helpful, while 30 percent said they believe them to be harmful. Most of the world considers Israeli settlements built of war-won land to be illegal, illegitimate and an obstacle to peace.
Pew surveyed more than 5,600 Israeli adults in face-to-face interviews from October 2014 through May 2015 in what it described as a first-of-its-kind poll of Israelis on a wide range of religious, social and political issues. The poll revealed deep divisions in Israel between Arabs and Jews and between Jews themselves. They questioned Israelis from all backgrounds, religions and walks of life. The margins of error varied from 2.9 to 6.9 percentage points.
Some 55 percent of Israelis surveyed identified themselves as being in the political center, 37 percent on the right and only eight percent on the left. Results ranged widely based on responders' political and religious affiliations.
Among those on the right, 62 percent said settlements helped security while only 13 percent of those on the left agreed. Similarly, only 29 percent on the right thought Israel could live peacefully alongside a future Palestinian state, compared to 86 percent on the left.
The survey comes at a time of stalemate between Israel and the Palestinians and with Israel under increased international pressure to scale back is settlement enterprise. It also faces the potential risk of boycott.
Another jarring finding was that nearly half of Israeli Jews agreed with vague wording that Arabs could be expelled or transferred from the country. On the right, 72 percent agreed with the premise, while on the left only 10 percent agreed.
"This is a survey that needs to stand before decision-makers in Israel, before the government in Israel. It indicates the need to deal with our internal problems now more than ever," said Israeli President Reuven Rivlin as he received the report.
Israeli Arabs make up about 20 percent of Israel's population of more than 8 million people. Among those Israeli Arabs that pew polled, half said an independent Palestinian state could coexist peacefully with Israel -- a steep drop from previous surveys.
Israeli Arabs were also highly skeptical about the sincerity of the Israeli government's seeking a peace agreement, while Israeli Jews were equally skeptical about the sincerity of Palestinian leaders. However, 40 percent of Israeli Jews also said their own government was not making a genuine effort toward peace, with an equal share of Israeli Arabs saying the same about Palestinian leaders.
Among the Israeli Jews surveyed by Pew, about half considered themselves secular with the rest divided between traditional, religious and ultra-Orthodox.