Montenegro: Russians behind Election Day coup attempt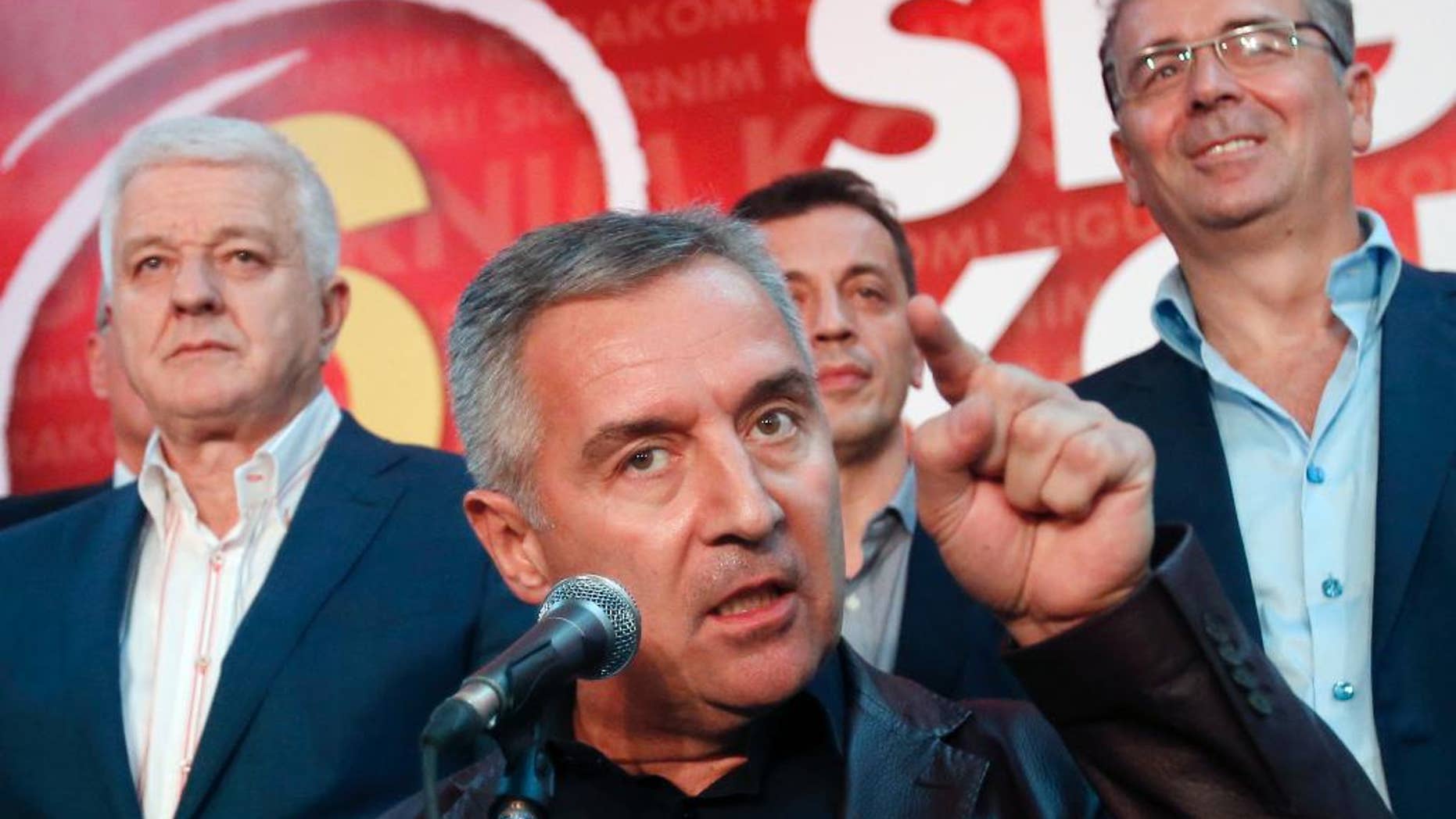 PODGORICA, Montenegro – Montenegro says an investigation has shown that Russian nationalists were behind an alleged coup attempt on election day because of the government's bid to join NATO.
Chief Special Prosecutor Milivoje Katnic said Sunday that the investigation leads to the conclusion that "nationalists from Russia" organized a criminal group that planned to break into Parliament and cause violence in the tiny Balkan country.
Some 20 Serbian and Montenegrin citizens, including a former commander of Serbia's special police forces, were arrested in Montenegro during the Oct. 16 election.
They are suspected of trying to stage a coup by capturing or killing Montenegrin Prime Minster Milo Djukanovic and storming Parliament.
Serbian authorities reportedly deported an unspecified number of Russian operatives who were monitoring Djukanovic's movements from Serbian territory.
Russia has denied any involvement.