Mom of man jailed in Venezuela struggling to cope: 'Right now, my life is about him'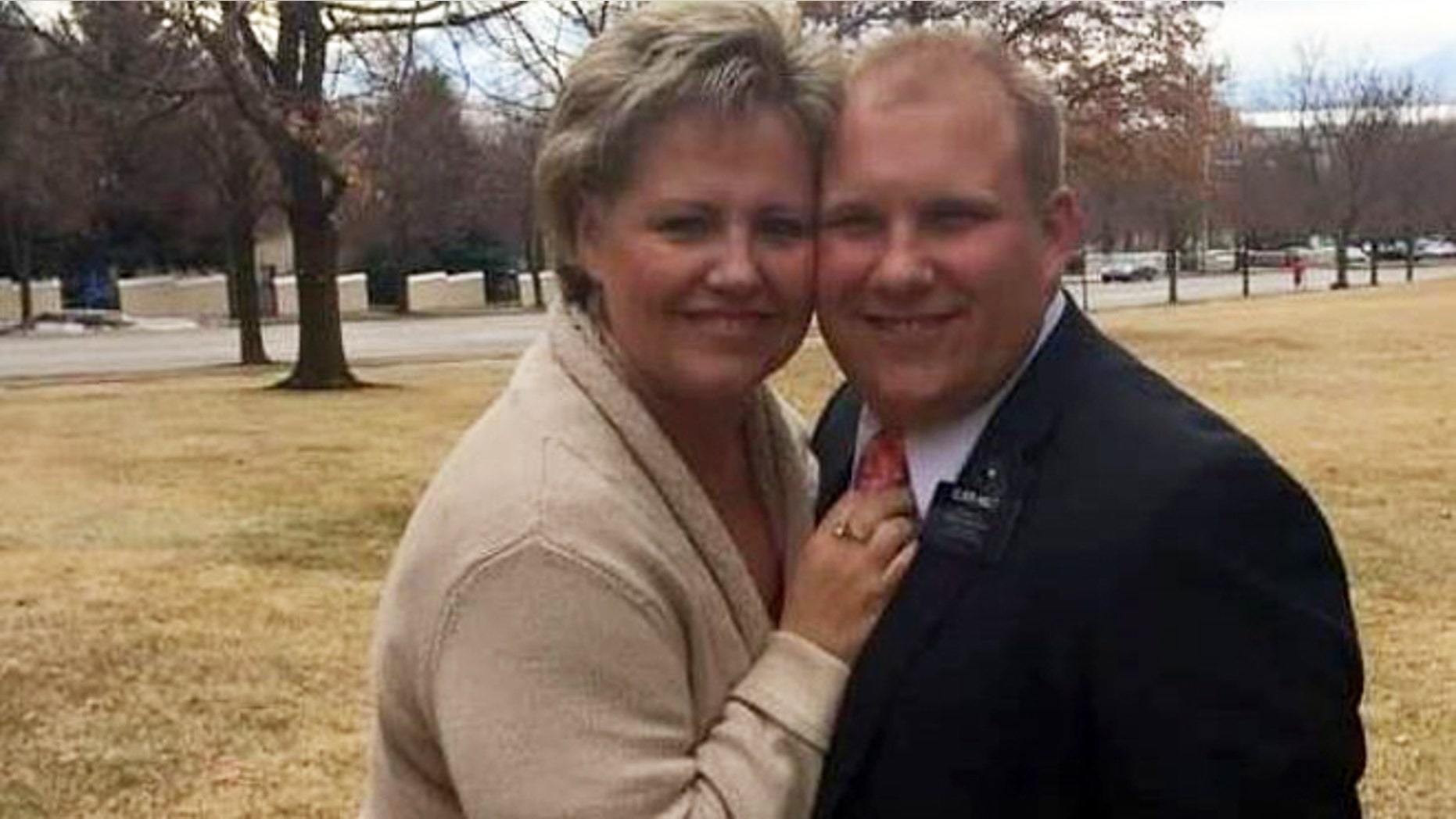 Laurie Moon Holt is a typical mom who loves her four children. On the day of her son Joshua's wedding in Venezuela, she cried that she couldn't be there. It was too expensive and, as it turns out, too dangerous.
Five days after returning to Caracas from his honeymoon, Josh, Laurie's oldest son, was arrested, along with his wife, Thamara Caleño Candelo, on weapons charges – a claim he has maintained is entirely fabricated.
Laurie and her husband Jason have hired a team of lawyers in an effort to get them released. Josh and his parents are members of the Church of Jesus Christ of Latter-day Saints (LDS).
Josh met Thamara through LDS.org, three days after he returned from performing mission work in Washington state.
"[Josh and Thamara] started talking, and at first I was very wary, but within three weeks, it was non-stop," Laurie told Fox News Latino about the couple's courtship.
Caleño Candelo has two daughters from a previous relationship, ages 5 and 7.
"A month and a half in, and he told her he loved her and wanted to be with her. I was like, 'You don't even know her,'" Laurie said.
The couple applied for a fiancé visa, met in the Dominican Republic and became engaged. A month later, Josh flew to Venezuela, much to his mother's chagrin, and married Thamara.
The newlyweds returned from their honeymoon on a Venezuelan island to Caleño Candelo's home in the Caracas suburb of Ciudad Caribia. The plan was to wait until she got her visa and then return to Salt Lake City to start their life together.
That was derailed when Venezuelan police showed up at their apartment, went through their stuff and claimed to find an assault rifle and a grenade.
Laurie Holt says the police asked for $10,000 from the couple to avoid legal trouble. She also says there are five people who say they saw the police bring the weapons into the apartment. "Only three of the witnesses are willing to testify on behalf of Josh and Thamara," Laurie told FNL.
It's been 54 days since Josh and Thamara's arrest. Laurie told FNL she gets information about her son through Thamara's mother about once a week.
"It's been about three weeks since I was able to speak with him. I would give anything to talk to him or see a photo of him," Laurie, who works for American Express, told FNL.
She says she will have to return to work in September and has no idea how she's going to manage it.
"When I seriously think about what [Josh] is doing at that moment in time, I start to spiral," she says.
On Thursday, 33 members of Congress signed a letter to U.S. Secretary of State John Kerry and Treasury Secretary Jacob Lew urging them to take action about what they're calling a "human rights crisis in Venezuela."
The letter cites the imprisonment of more than 4,000 people for "political purposes, including American citizens Francisco Márquez and Josh Holt."
Márquez is a dual U.S.-Venezuela citizen who was arrested in June while travelling in northern Venezuela, collecting signatures for a petition asking for a referendum on a recall of President Nicolás Maduro.
Laurie Holt hopes her letter sways Kerry and Lew to take action.
Wednesday, the judge in Josh's case ruled that he and Thamara won't have their charges summarily dropped, and instead will have to wait for their hearing on Sept. 15.
Josh sent a letter to his parents, through Thamara's mother, in which he claims his health is suffering and that the weapons found in his apartment were planted.
"He had two strikes against him. He's American and Mormon, and the police hate both," Laurie Holt told FNL.
Holt's parents have set up a GoFundMe page to help pay for Josh and Thamara's attorneys. The family is pretty much broke, but Laurie says the community outreach has been overwhelming.
"I've stopped living my life," Laurie told FNL. "Right now my life is about Josh. I feel bad for my other kids. It's not like I'm not here for them. Right now, it's getting Josh's story out there, staying busy and contacting people."