Modern Day Kitty Genovese? Deli Manager Mercilessly Beaten In NYC As Onlookers Just Stare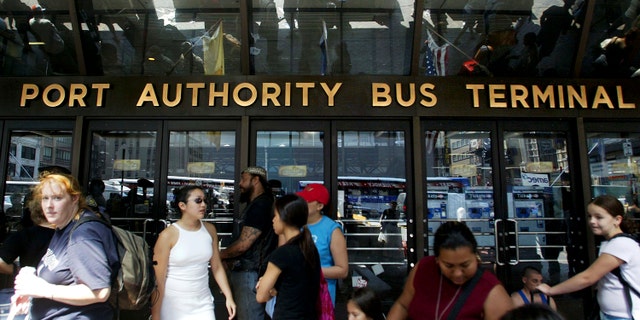 A 52-year-old New York deli manager was beaten to a pulp by a homeless man in midtown New York City on Monday as onlookers recorded the incident with their cellphones, rather than call for help.
Jose Robles, 52, yelled for help at about 5:45 a.m. in front of the Port Authority Bus Terminal, near Times Square, as he was being mugged while attempting to hail a cab on eighth avenue, according to the the New York Daily News. The assailant dove at him, hit him in the eye, and started kicking him while telling Robles "you thought you could get away."
Meanwhile, during the attack, "people were watching and they were having a good time filming," Robles told the Daily News Tuesday from his hospital bed.
Robles has two black eyes, a broken left arm in three places, which needs reconstructive surgery and a possible broken hip.
"He wouldn't stop," Robles said.
Police tracked down the suspect, Sossony Bryant, a 31-year-old homeless man with a record of several arrests for assault inside the bus terminal.
But help only came, thanks to the victim himself. While witnesses did nothing, Robles, pulled out his own cellphone and called police.
"I called for help, but people were just filming on their cell phones. I ran into the Port Authority and cops were coming down the escalator," Robles said.
As Robles ran into the Port Authority bus terminal towards the cops, Bryant followed him and tried to hide behind a newsstand. Bryant is charged with attempted robbery and assault.
Robles is a father of three grown children and the manager of the Carnegie Deli on Seventh Avenue for 26 years.
Ultimately, he told the Daily News, "I want people to have a little more conscience," Robles said. "I've seen other incidents like this and I've called police immediately. I've always tried to help."
The case harkens back to the murder of Kitty Genovese, a New York City woman stabbed to death near her Queens apartment. The case became lore once a newspaper reported that dozens of people heard her screams but failed to stop the attack or call police.
Follow us on twitter.com/foxnewslatino
Like us at facebook.com/foxnewslatino