Misbah calls for Pakistan Twenty20 league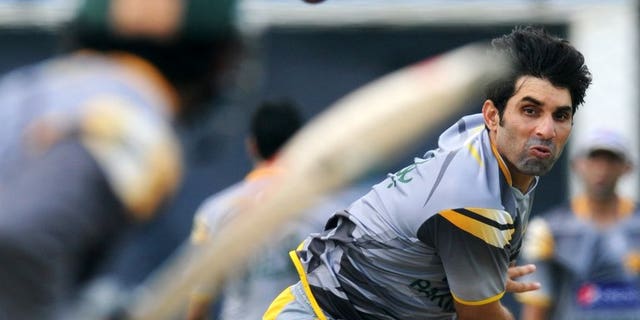 LAHORE, Pakistan (AFP) – Pakistan captain Misbah-ul Haq urged his country's cricket chiefs Wednesday to revive plans for an IPL-style Twenty20 league to get his players sharp for international competition.
Misbah, who leads the side in Tests and one-day internationals, is worried his men are losing their edge because they are not regularly playing the world's best in the shortest format.
Pakistani players do not take part in the annual Indian Premier League (IPL) and the country has hosted no international games since militants attacked the Sri Lankan team bus in Lahore in 2009.
The Pakistan Cricket Board (PCB) planned to host a Pakistan Super League in March and April to try to lure foreign stars but had to shelve the idea indefinitely, claiming it wanted to give sponsors more time to come forward.
Misbah said Pakistan must stage the T20 league, either at home or at a neutral venue.
"PCB is doing its efforts to bring international cricket back to Pakistan but in my opinion a Twenty20 international league is a must, if not in Pakistan it should be held in Dubai," Misbah told reporters on his return from the West Indies.
The 39-year-old featured in the inaugural Caribbean Premier League where he represented St Lucia Zouks.
He will join the Pakistan team in Zimbabwe later this week to lead them in the three one-dayers and two Tests. He is not part of the Twenty20 squad, which will play two matches in Harare on Friday and Saturday.
Misbah said a Pakistan T20 league would help give young players the skills they need in international cricket.
"Our players are not properly groomed because of no international cricket and other countries get their young players groomed by having leagues where they get a chance to play with international stars," said Misbah.
"India is the biggest example where they are holding the league and getting their players well groomed."
Pakistani players including Misbah featured in the inaugural edition of the IPL but were since not allowed to play after relations between the two countries became strained in the wake of the Mumbai attacks in 2008.
Misbah is also due to lead the Faisalabad Wolves team to India next month to feature in the Champions League, but the tour is in jeopardy due to the latest tension between the two countries.