Miracle Baby, Alive After 10 Hours In The Morgue, Dies in Colombia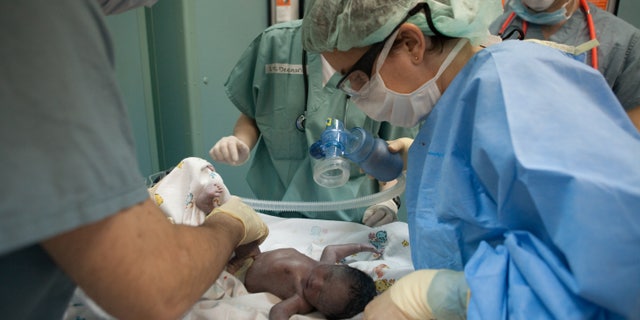 The baby girl that last week made headlines in Colombia after waking up in a morgue, died after five days battling for her life, relatives said Tuesday.
Little Milagros died Monday night of pulmonary failure in a hospital in the Colombian capital of Bogotá, said her aunt Reyes Hinestroza.
The tiny baby girl, born last Wednesday at 27 weeks, was truly a miracle. She came back to life more than 10 hours after being sent to the morgue when doctors declared the newborn dead following a rushed C-section.
Milagros was born on November 13 in a hospital in the city of Quibdó, 305 miles northwest of Bogotá.
Unable to find signs of life for baby Milagros for 35 minutes, doctors declared her dead and placed her in a box to be taken to the morgue, where her fisherman father was supposed to come to collect the body.
When the father arrived, he and a nurse noticed the box was moving and heard a faint cry emanate from within.
Realizing the baby was still alive, hospital workers rushed her on a plane to a hospital in Bogotá for intensive treatment on the minuscule baby's underdeveloped lungs. Milagros remained at the hospital in the care of her aunt while her mother, Jenny Hurtado, recuperated in Quibdó.
Follow us on twitter.com/foxnewslatino
Like us at facebook.com/foxnewslatino