Military helicopter clipped passenger jet as it crashed, Syrian state TV says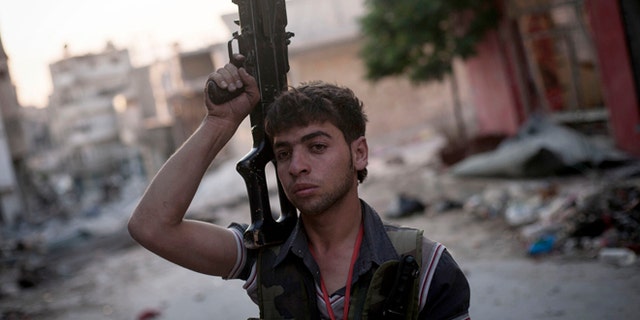 DAMASCUS, Syria – A Syrian military helicopter clipped the tail of a Syrian passenger jet with 200 people aboard in mid-air Thursday, but the larger aircraft landed safely and no one aboard was hurt, Syria's state TV said.
The helicopter crashed near the capital of Damascus, though it was not clear if there were any casualties in that crash or what had led the two aircraft to touch in mid-air.
The close call came at a time when Syria is embroiled in a civil war between the supporters of President Bashar Assad and those trying to topple him. The 18-month rebellion has claimed the lives of more than 23,000 people, according to activists, and Syria has descended into chaos.
The Syrian government has increasingly been using helicopters and other aircraft in its fight against the rebels. Rebels have claimed to have shot down helicopters and warplanes in the past, although the regime has blamed most of the problems on mechanical difficulties.
In Thursday's incident, the helicopters rotor clipped the tail of a Syrian Arab Airlines jet, the state TV said. The passenger plane "landed safely at the airport and none of the 200 passengers were harmed," the report said.
The helicopter crashed southeast of Douma, a Damascus suburb that has witnessed repeated military crackdowns to purge fighters seeking to topple Assad. No further details were made available.
"We heard the sound of several explosions and some gunfire, and a few minutes later, we were told that a helicopter had crashed," said Mohammad Saeed, an activist in Douma.