Militant Sunni group claims latest Lebanon bombing as retaliation for Hezbollah's Syria role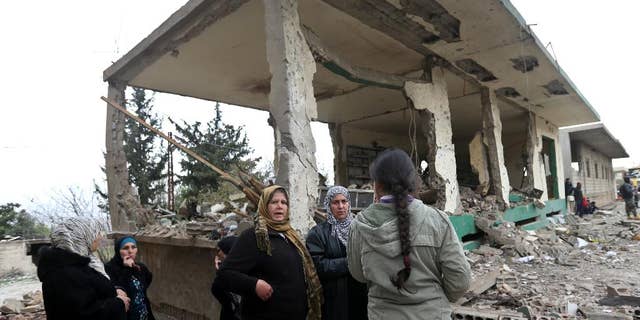 BEIRUT – A militant Sunni group says it was behind a car bombing the previous night in a predominantly Shiite town in Lebanon.
The Nusra Front in Lebanon says in a statement posted on its Twitter account on Monday that the attack was in revenge for the Lebanese militant Hezbollah group's support for Syrian President Bashar Assad.
Fighters from the Iran-backed Shiite Hezbollah group have been fighting alongside Assad's troops in the conflict next door and were instrumental in capturing the rebel-held town of Yabroud.
The Nusra Front in Lebanon says the Sunday night bombing in the town of Nabi Othman was "a quick response" for the fall of Yabroud into Syrian government hands.
Lebanon's official news agency has said two people were killed and 14 were injured in the bombing.