MI5 chief: Material leaked by Snowden 'hands the advantage to the terrorists'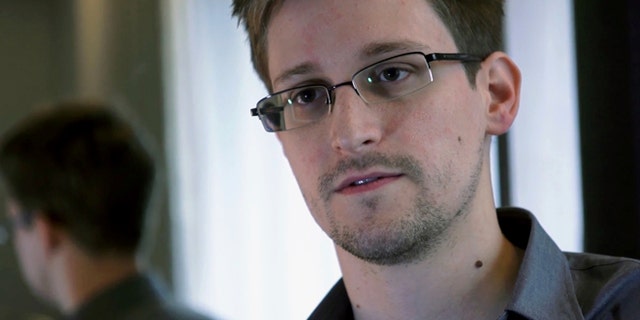 The head of Britain's Security Service, more commonly known as MI5, has predicted that Britain will face at least one major attempted terror attack every year for the foreseeable future, due in part to information leaked by former NSA civilian contractor Edward Snowden.
Speaking to a private audience at the Royal United Services Institute Tuesday, MI5 Director General Andrew Parker said that the information on government surveillance tactics leaked by Snowden and published in the United Kingdom by the Guardian newspaper "hands the advantage to the terrorists. It is the gift they need to evade us and strike at will."
"Unfashionable as it might seem," Parker continued, "that is why we must keep secrets secret, and why not doing so causes such harm." He went on to pose a rhetorical question, asking if anyone believed "that terrorists should have means of communication that they can be confident are beyond the sight of MI5 or (Government Communications Headquarters) acting with proper legal warrant. Does anyone actually believe that?"
Parker told his audience, "Since 2000, we have seen serious attempts at major acts of terrorism in this country (Britain) typically once or twice a year.That feels to me, for the moment, unlikely to change."
Parker described "several thousand Islamic extremists (in Britain) who see the British people as a legitimate target" and added that his organization is currently watching closely British nationals who travel to Syria to fight in the ongoing civil war against the government of Bashar al-Assad.
"A growing proportion of our casework now has some link to Syria," Parker said, "mostly concerning individuals from the U.K. who have travelled to fight there or who aspire to do so.
"Al Nusrah and other extremist Sunni groups there aligned with Al Qaeda aspire to attack Western countries." Sky News has reported that the number of Britons who have traveled to Syria to fight in the civil war numbers in the hundreds.
Parker was making his first public speech since being appointed Director General of the venerable intelligence agency in April.