Mexico's President Commits To Search For Kidnapped U.S. Veteran Armando Torres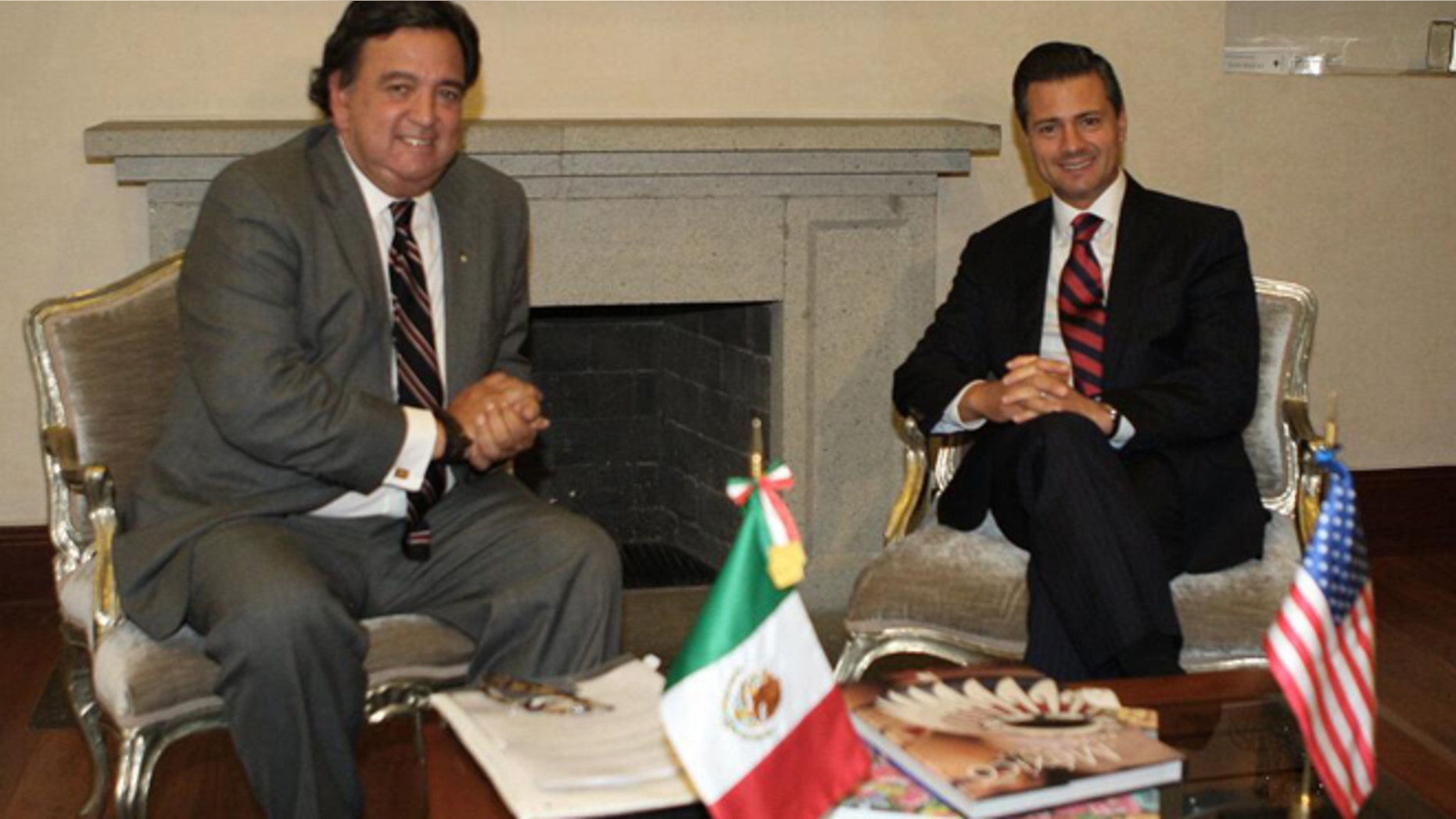 The search for a U.S. marine Iraq veteran in Mexico has caught the attention of the country's newly elected president, Enrique Peña Nieto.
In a private meeting between former New Mexico Gov. Bill Richardson and Peña Nieto on Wednesday, the president expressed a "sincere" commitment to help find Armando Torres. The 25-year-old was kidnapped on May 14 in La Barranca, Tamaulipas in Mexico along with his father, Armando Torres Sr. and his uncle Salvador Torres.
Richardson has been working behind the scenes and following the case for the last few weeks.
The private meeting was primarily about immigration and Mexico's relations with the U.S. But Peña Nieto's verbal commitment of support is significant and comes after 12 U.S. members of Congress sent a letter to the U.S. State Department and Mexico's ambassador demanding answers about Torres' investigation.
The former governor is no stranger to working behind-the-scenes in securing the release of American prisoners in foreign countries.
The former Energy Secretary under President Bill Clinton and former U.S. ambassador to the United Nations established the Richardson Foundation to mediate international conflicts in both official and non-official capacities.
Family members have said they believe the kidnappings of the Torres men occurred because of a land dispute. Armando's father had recently sold a parcel of land to a neighbor and when he tried to reclaim it due to nonpayment, he was threatened with violence.
All three men were thought to be alive, according to Torres's sister, Cristina, who said that just days after the kidnapping phone calls to Armando's cell phone were picked up but no one responded. The FBI has not confirmed those reports but told Fox News Latino they are working very closely with Mexican officials.
U.S. Marines from around the country have rallied for Torres' release. They have emailed their local congressional representatives, started a White House petition and have even joined in virtual prayer chains on Facebook in the hopes of raising awareness about the former marines' disappearance.
Much of the mainstream spotlight on the case is mainly due to those efforts, especially the work by Olivia Hammar, the mother of U.S. Marine Jon Hammar. Jon Hammar was detained in Mexico last year on bogus gun charges and released almost four months later thanks in large part to his mother's media and lobbying efforts, which led to the involvement of the State Department and Congress.
Follow us on twitter.com/foxnewslatino
Like us at facebook.com/foxnewslatino