Mexico's Christians face beatings, forced conversions at hands of hybrid faiths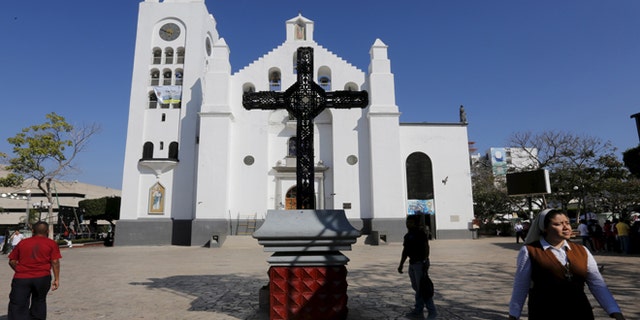 NEWYou can now listen to Fox News articles!
Evangelical Christians in Mexico are facing increasing persecution at the hands of rural followers of a hybrid faith who demand submission, say advocates, who are calling on the government to protect religious freedom.
An alarming number of incidents over the past year have seen Christians in a handful of states in southern Mexico attacked, beaten and even banished from their villages, according to the charity group International Christian Concern (ICC). The perpetrators are allegedly synchretists, who consider themselves Christian but practice a blend of mythologies, faiths and traditions.
"They will try to force them to convert, and if they refuse, they are banned from their villages, unable to live with or see their families," said Nate Lance, advocacy manager for the ICC. "When they refuse to recant their faith, they are expelled from the community."
While Mexico is considered more than 80 percent Catholic, the nation's synchretists count themselves in that majority even though the faith they practice incorporates a baffling stew of spiritual beliefs.
"They will try to force them to convert and if they refuse, they are banned from their villages, unable to live with or see their families."
Around the world, synchretism describes any faith that incorporates two or more religions or philosphies and includes such beliefs as Rastafarianism, Unitarian-Universalism Santeria and blends of Buddhism, Taoism and Confucianism practiced widely in China.
In northern Mexico, Christians have faced violent reprisals for their condemnation of drug cartels, but the persecution in the nation's south is typically sectarian, Lance said.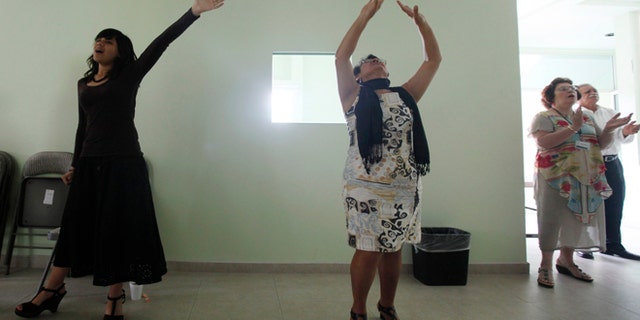 Last month, Lauro Nunez, an evangelical Christian who had reportedly been kicked out of his village in the state of Oaxaca after publicly professing his faith, was attacked and imprisoned when he returned to visit his family.
In January, some 30 evangelical Christians in the state of Chiapas were banished by village elders who then destroyed their homes, according to supporters. Lance's group counts those cases among nearly 150 incidents in which Christians allegedly have been victimized within the past 12 months.
"Chiapas, where most of these incidents occurred, is very indigenous, said Christopher Wilson, deputy director of the Mexico Institute at the Washington-based Woodrow Wilson International Center for Scholars. "Most of these areas in the south are self-governing. And if the majority of the town is Catholic, then the town activities are Catholic and anybody that declines to participate is ostracized."
Mexico's Constitution guarantees the freedom of religion, but advocates say state and federal governments do little to ensure citizens' rights at the local level.
"We are equally appalled that the state government continues to let this persecution fester, allowing more Christians to be displaced, imprisoned, and beaten," Lance said. "If the government does not intervene to protect religious minorities, I see no reason why the trend of increased persecution will not continue."