Mexico's Caravan for Peace and Dignity Begins US Tour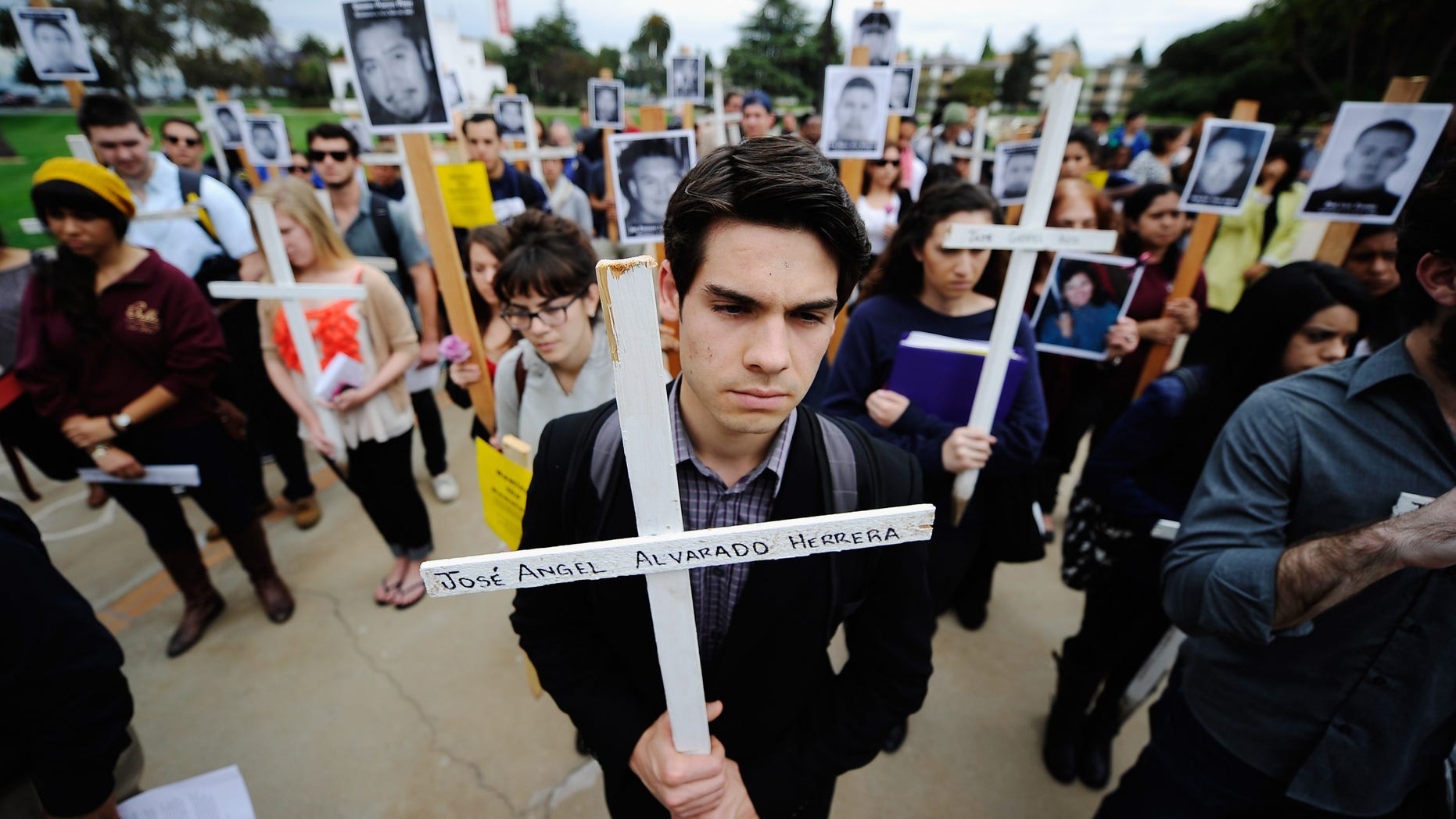 San Diego – Calling for an end to the drug war, a coalition of peace activists arrived in the United States on Sunday to start a month-long trip across more than 20 U.S. cities.
More than 200 people gathered at a park on the U.S.-Mexico border in San Diego, California, as part of a movement known as the "Caravan for Peace with Justice and Dignity" that includes nearly 100 organizations.
The effort is led by Mexican peace activist Javier Sicilia, whose son was killed by drug gang members last year. Sicilia and others want to draw attention to what they say are misguided anti-drug policies in both the U.S. and Mexico. They estimate that tens of thousands of lives in Mexico have been lost because of the war on drugs.
"We will travel across the United States to raise awareness of the unbearable pain and loss caused by the drug war — and of the enormous shared responsibility for protecting families and communities in both our countries," Sicilia said.
Sicilia has fought corruption and called for the resignation of top Mexican government officials. Caravan organizers said instead of curbing drug use or supply, the war on drugs has enriched drug traffickers and contributed to an increase in money laundering.
They also said more deaths have occurred over the past six years since the Mexican government launched an offensive on drug cartels.
"What we are trying to do is raise the level of conversation around this topic," said Ted Lewis, one of the caravan's organizers. "We're trying to have a bi-national conversation and impact."
Caravan leaders said they support reforms on weapons smuggling to Mexico and suspending U.S. funding of Mexico's military.
Throughout the trip, which will end Sept. 12 in Washington, D.C., the caravan will be joined by police officers and other law enforcement officials who say the drug war has been a failure, as well as parents and family members who have lost loved ones either to drugs or drug-related violence.
Based on reporting by the Associated Press.
Follow us on twitter.com/foxnewslatino
Like us at facebook.com/foxnewslatino