Mexico to give at least $3.3 million to victims of army slayings, relatives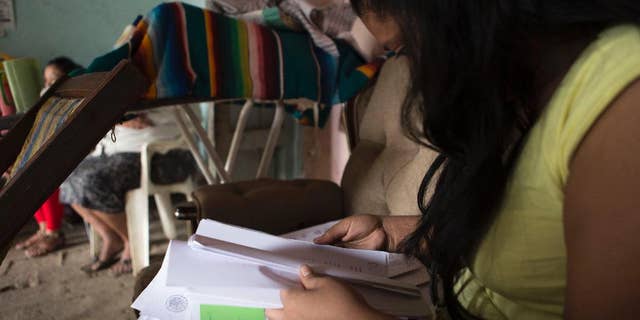 MEXICO CITY – The Mexican government said Thursday it will give at least 50 million pesos ($3.3. million) to relatives of criminal suspects slain in 2014 by soldiers under a Mexican law requiring compensation for victims of human rights violations.
A human rights investigation found 12 to 15 of the 22 suspects were killed by army troops after surrendering. Jaime Rochin, the head of the government Commission for Attending to Victims, said 13 families whose relatives were killed have been identified.
The commission said in a statement it is analyzing how much to award each victim. But to protect the victims, it will not make public how much each person gets. Rochin said one family had already received a payment.
Last year, a Human Rights Commission investigation found the victims included three women who survived the attack and were tortured or pressured to support the army's version that all 22 suspects were killed in a shootout. Two of the women were jailed on weapons charges and released five months later. Rochin said the survivors would be compensated separately.
While payments to the families of criminal suspects have been criticized, it appears that many of the 21 gunmen and one young woman who were shot at a grain warehouse on June 30 were foot soldiers or raw recruits, not high-ranking drug cartel members. Some of them died in an initial firefight with soldiers, but witnesses and forensic evidence indicates most had surrendered and were shot by soldiers.
Of the two survivors and several relatives of victims interviewed by the Associated Press, it was clear many are living in poverty.
One of the survivors, who was jailed after the shootings and later released, said she did not have enough money to pay the Internet and telephone bills her family amassed trying to defend her.
Some of the victims' relatives live in one- or two-room tin-roofed houses. Because of the young age of the victims, many of their families lost a main breadwinner.
Some of the men left orphaned children, and Rochin said payments to those families would be higher.
Victims' rights activist Isabel Miranda de Wallace said she was disappointed that the suspects' families were getting compensation well before relatives of kidnappings and other crime victims, who in some cases have been waiting for years.
"What bothers me is that the Commission for Attending to Victims is reacting to pressure from the news media, to look good in public opinion," Miranda de Wallace said, referring to coverage the killings have received since the AP first cast doubt on the army's version of events in July.
The killings have become known as the Tlatlaya shootings, after the township where they occurred.
"There are thousands of victims from before Tlatlaya who have requested compensation and haven't received one," said Miranda de Wallace. In most cases, the government will not authorize victims' payments until the perpetrators are convicted and sentenced, which in Mexico's clunky legal system often takes years. The difference is that in the Tlatlaya case, the National Human Rights Commission ordered reparations for the victims, which apparently boosted them to the front of the line.
"It is so sad that all the other victims who did not have the advocacy, or someone to defend their interests, are not getting compensation," said Miranda de Wallace.