Mexico replaces embattled attorney general, takes cabinet-level job for development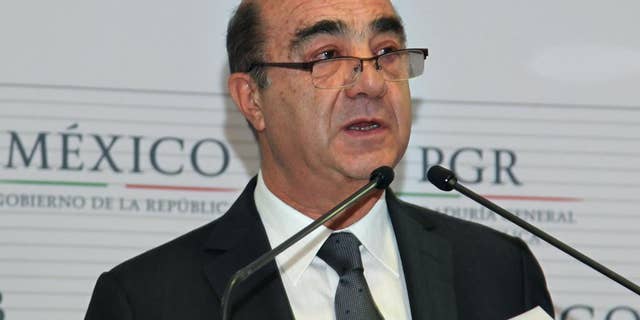 MEXICO CITY – Mexico's embattled attorney general is leaving the post to take a new cabinet-level job as head of urban and rural development.
Attorney General Jesus Murillo Karam had weathered scathing criticism over his handling of the Sept. 26 disappearance of 43 students in southern Guerrero state.
Murillo Karam had also been criticized for being slow to investigate evidence that soldiers killed between 12 and 15 criminal suspects after they surrendered in June.
President Enrique Pena Nieto's office announced Friday that Murrillo Karam will be sworn in later today as head of the Department of Rural and Urban Development.
An official who was not authorized to be quoted by name said his replacement as attorney general will be a former senator and electoral-law prosecutor, Arely Gomez.