Mexico Prison Break: Inmates Walked Out the Door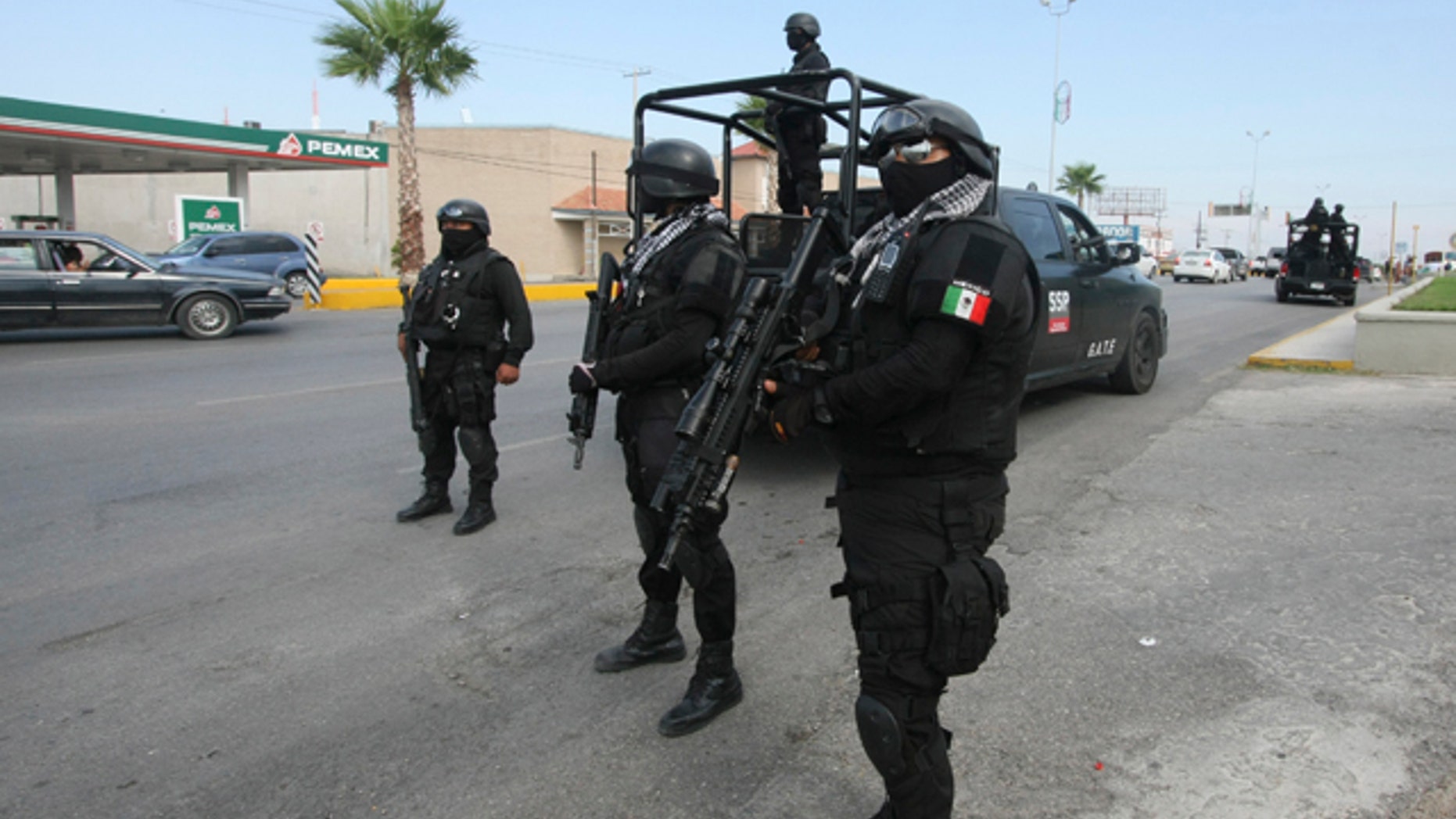 PIEDRAS NEGRAS, Mexico – A judge has ordered the detention of 16 officials and guards at the prison near the U.S. border where the Zetas drug cartel orchestrated a mass escape of 131 inmates.
The judge ruled on Wednesday that the prison director, two top aides and 13 other prison employees be held for 40 days under a form of house arrest pending possible charges. The judge said there was credible evidence prison employees aided the escape.
Jorge Luis Moran, public safety secretary for the northern border state of Coahuila, told the Milenio television news channel that authorities had determined that not all the escapees got away through the tunnel.
Authorities on Wednesday captured one of the inmates, identified as Pablo Sanchez Campos, who was in prison on an auto-theft charge. Investigators were questioning him about how one-fifth of the prison population was able to escape.
Two escapees were detained Tuesday following a shootout with police.
Statements from the three fugitives who were recaptured Wednesday indicate the mass escape took place via the prison gate, the secretary said, adding that "there was a betrayal by (prison) personnel."
Moran did not mention the tunnel in his comments on Wednesday, though he said the testimony from the three recaptured inmates confirmed suspicions that the Los Zetas drug cartel organized the mass breakout.
"They (the three inmates) were recruited by that group, which is waging a war in Tamaulipas and other states of the republic," Moran told ForoTv.

The Zetas, originally a band of army deserters working as hired guns for the Gulf cartel, went into the drug business for themselves several years ago and have become embroiled in vicious turf battles with their former partners and other criminal outfits.

Monday's prison break was the biggest in Mexico since Dec. 17, 2010, when 141 inmates escaped from a penitentiary in Nuevo Laredo, a border city in the northeastern state of Tamaulipas.
The federal police, army and navy were mounting a wide search in the northern Mexico region for the missing inmates.
With reporting by EFE & the Associated Press.
Follow us on twitter.com/foxnewslatino
Like us at facebook.com/foxnewslatino