Mexico prepares as Tropical Storm Sonia heads for Pacific coast.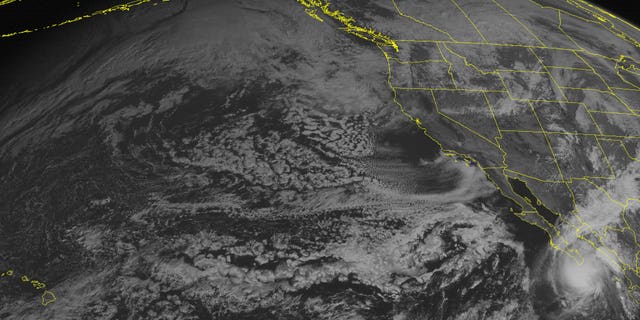 MEXICO CITY – Officials on Mexico's storm-struck Pacific coast braced on Sunday for the arrival of fast-moving Tropical Storm Sonia, which was projected to hit the mainland by early Monday.
The U.S. National Hurricane Center in Miami said Sonia grew from a tropical depression Sunday and by afternoon was centered about 155 miles (250 kilometers) south of the tip of the Baja California and 310 miles (500 kilometers) south-southwest of Culicacan.
Maximum sustained winds had risen to 45 mph (75 kph) and it was heading north-northeast at 13 mph (20 kph).
Ismael Checa Landeros, civil defense director for Sinaloa, the state in the storm's path, said it was likely to hit near Culiacan, Navolato and Elota, all areas hit in September by Hurricane Manuel.
Checa said officials would on alert but had not yet decided if anyone would need to be evacuated.
The Hurricane Center said the storm could produce 6 inches (about 15 centimeters) of rainfall in Sinaloa and Durango states, with isolated areas getting as much as 10 inches (25 centimeters).