Mexico: More Bodies Pulled from Mexico Oil Company Explosion Rubble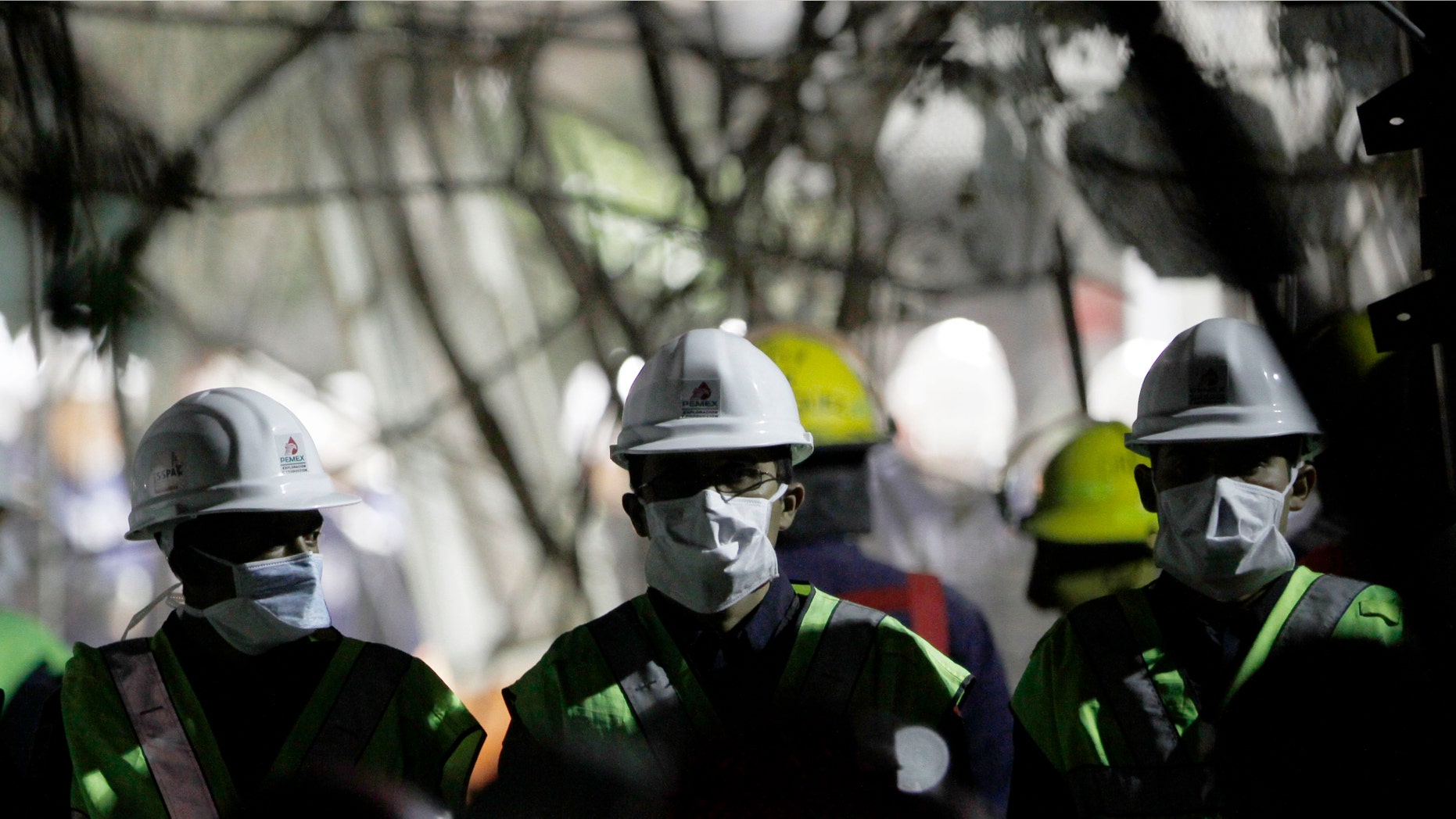 Mexico's state-owned oil company says it has found two more bodies amid the rubble of a headquarters building damaged by a still-unexplained blast. The find raises the death toll of Thursday's explosion to 35 people.
Petroleos Mexicanos, or Pemex, operations director Carlos Murrieta had said that rescue crews were looking in the rubble for several more people reported missing, and believed their bodies were in the building's most damaged part.
The bodies of two of the four more people reported missing by their relatives were recovered Sunday.
Officials still have not given any cause for the explosion, though they have said they suspect it was an accident. The blast also injured 121 people.
Rescuers had initially concluded their search Friday but resumed operations when they suspected more bodies were in the rubble.
"It was an explosion, a shock, the lights went out and suddenly there was a lot of debris," employee Cristian Obele told Milenio television, adding that he had been injured in the leg. "Co-workers helped us get out of the building."
Pemex first said it had evacuated the building because of a problem with the electrical system. The company later tweeted that the Attorney General's Office was investigating the explosion and any reports of a cause were speculation.
Ana Vargas Palacio was distraught as she searched for her missing husband, Daniel Garcia Garcia, 36, who works in the building where the explosion occurred. She said she last talked to him a couple hours earlier.
"I called his phone many times, but a young man answered and told me he found the phone in the debris," Vargas said. The two have an 11-year-old daughter. His mother, Gloria Garcia Castaneda, collapsed on a friend's arm, crying "My son. My son."
The tower, where several thousand people work, was evacuated following the blast but not damaged, according to Gabriela Espinoza, 50, a Pemex secretary for 29 years who was on the second floor when the explosion next door occurred.
"There was a very loud roar. It was very ugly," she said.
Espinoza's co-worker, Tomas Rivera, 32, worked on the ground floor and was knocked to floor, fracturing his wrist and jaw.
Hundreds of firefighters, military in camouflage and Red Cross workers hauled large chunks of concrete and looked for victims late into the night Thursday, according to an Associated Press reporter at the scene.
The exploded building was intact on the outside but filled inside with debris.
Television images showed people being evacuated in office chairs, and on gurneys. Most of them had injuries likely caused by falling debris.
"We were talking and all of sudden we heard an explosion with white smoke and glass falling from the windows," said Maria Concepcion Andrade, 42, who lives on the same block as the Pemex building. "People started running from the building covered in dust. A lot of pieces were flying."
Police landed four rescue helicopters to remove the dead and injured. About a dozen tow trucks were furiously moving cars to make more landing room for the helicopters.
"I profoundly lament the death of our fellow workers at Pemex. My condolences to their families," Mexican President Enrique Pena Nieto said via Twitter. He later toured the scene.
Pemex, created as a state-owned company in 1938, has nearly 150,000 employees and in 2011 produced about 2.5 million barrels of crude oil a day, according to its website, with $111 billion in sales.
Shortly before the explosion, Operations Director Carlos Murrieta reported via Twitter that the company had reduced its accident rate in recent years. Most Pemex accidents have occurred at pipeline and refinery installations.
A fire at a pipeline metering center in northeast Mexico near the Texas border killed 30 workers in September, the largest-single toll in at least a decade for the company.
Based on reporting by the Associated Press.
Follow us on twitter.com/foxnewslatino
Like us at facebook.com/foxnewslatino