Mexico is no piñata, presidential frontrunner says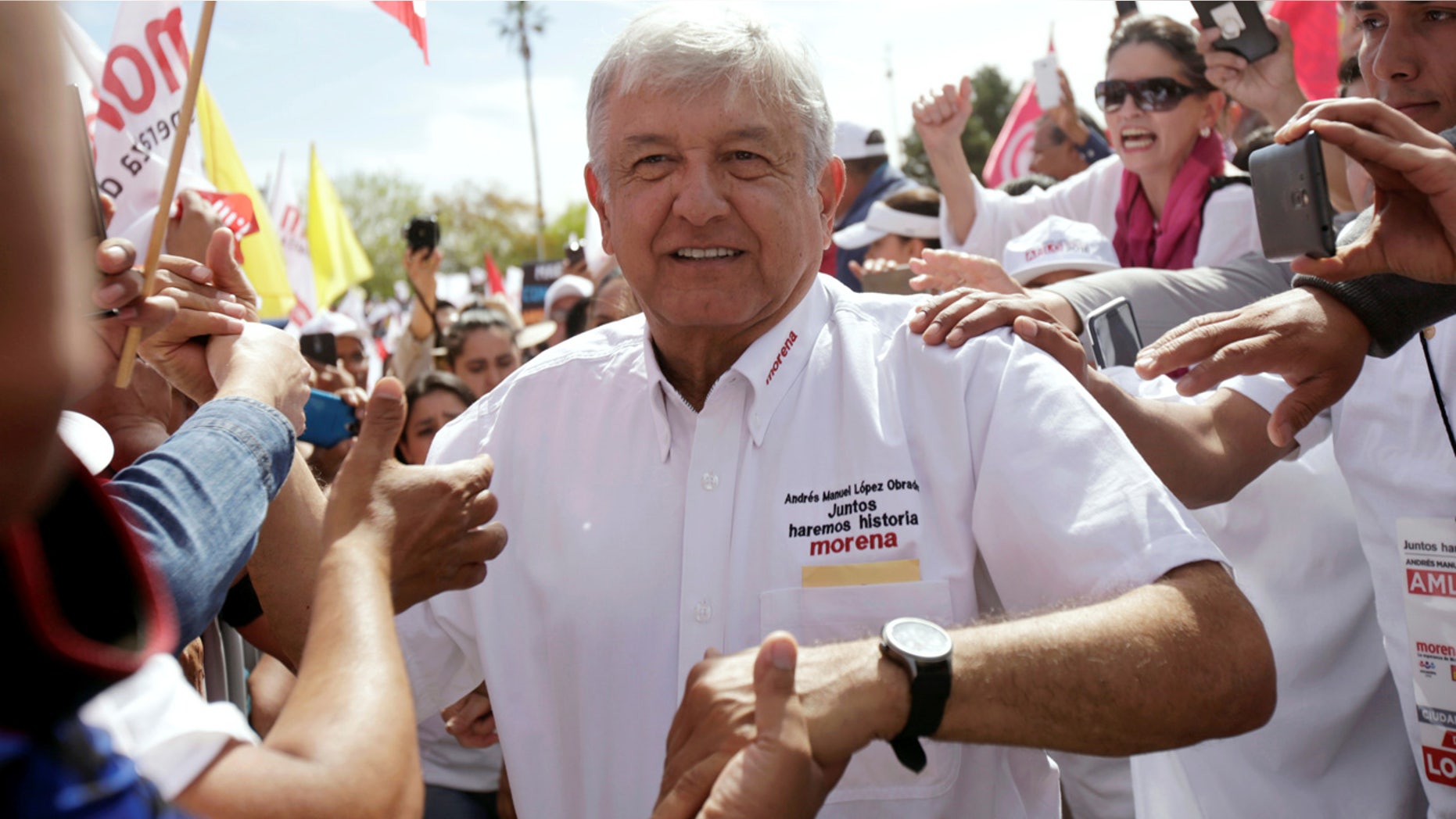 The front-running candidate for Mexico's July 1 presidential election formally opened his campaign Sunday in Ciudad Juarez and warned that—if elected—the country would not kowtow to its neighbor to the north.
"We are going to be very respectful of the U.S. government," Andres Manuel Lopez Obrador, said. "But we are going to demand they respect us Mexicans. Neither Mexico nor its people will be treated like a piñata by any foreign government."
Lopez Obrador, a leftist, depicts his third run for the presidency as a historic battle against corruption and entrenched elites, on a par with the resistance to the French invasion of 1862-1867 and the 1910-1917 revolution. Ciudad Juarez served as a base in both struggles.
Governing party candidate Jose Antonio Meade also launched his campaign Sunday in the colonial city of Merida, the capital of Yucatan state, one of the few governorships that his Institutional Revolutionary Party hopes to retain among the nine statehouses that will be at stake in the July elections.
Meade is running third in the polls. He alluded to Lopez Obrador, saying, "Don't let them take away the future of our children with false promises."
Still, Lopez Obrador seemed to dominate the other candidates' attention.
The third major-party candidate, Ricardo Anaya of a left-right coalition, announced that he will hold news conferences at 7 a.m. every day of the campaign — a move that echoes the morning meetings with journalists that Lopez Obrador held daily when he was mayor of Mexico City in the early 2000s. A fourth candidate, former first lady Margarita Zavala, is running as an independent.
While he has been accused of being a populist and a radical, Lopez Obrador has moved to the center and gave an opening campaign speech that could have played well in the Rust Belt of the United States.
"Those who defend the current economic model talk about modernity, but they don't mention that this 'modernity' is a synonym for the economy of the elite, one that benefits only a minority and excludes the majority," Lopez Obrador said. "They tend to put up the supposed benefits of NAFTA as an example, but the few benefits have come at an extremely high cost."
The Associated Press contributed to this report