Mexico discovers another mass grave near where 43 students went missing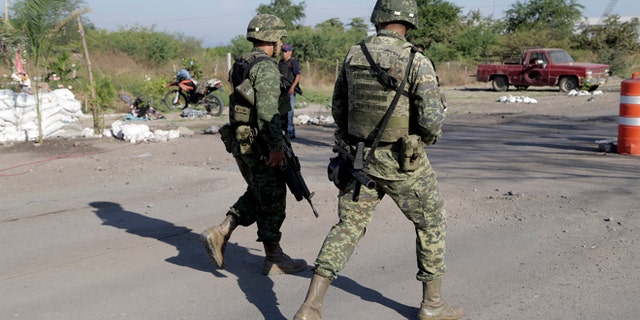 CHILPANCINGO, Mexico (AP) – Mexican authorities say 10 bodies and 11 severed heads have been discovered in clandestine graves in the troubled southern state of Guerrero.
The remains were found Tuesday in the municipality of Chilapa de Alvarez.
State prosecutor Miguel Angel Godínez Muñoz said Wednesday that investigators were examining six sites. Most of the bodies had their hands tied and showed signs of torture.
The 11 heads were unearthed in one of the graves, contained in four black plastic bags.
In late November, 11 other headless bodies were found in the area.
Guerrero is the state where 43 rural teachers' college students disappeared in September at the hands of police, sparking protests around the country.
Like us on Facebook
Follow us on Twitter & Instagram